TV actresses are no second to anyone when it comes to popularity, remuneration, love and especially Fashion. Just like Bollywood Divas, TV'S leading ladies too lobe flaunting their fashion sense and staying stylish.

While every TV actresses today is a fashionista with enchanting fashion sense, there are few who keep pushing the boundaries if fashion with their clothing choices in TV industry.

Let's have a look at few of these fashion role models you need to have!

Nia Sharma

If someone can pull off the eccentric, sexy, uncommon fashion choices with confidence, its Nia Sharma. Nia is not only bold while making putting on make up and wearing her heart, she is also a DIVA when it comes to owning them like royalty. Be it a saree or a bikini, Nia smashes it out of the park every time.

Krystle D'souza

If you want to learn how to dress smart and sexy in casuals, Krystle is your go-to girl. Krystle rocks with her trendy, hip and casual style anywhere and everywhere under the sun. But that doesn't mean she can do only that. Call her at your party and she will show you how to dress up to get all eyes on yourself!

Hina Khan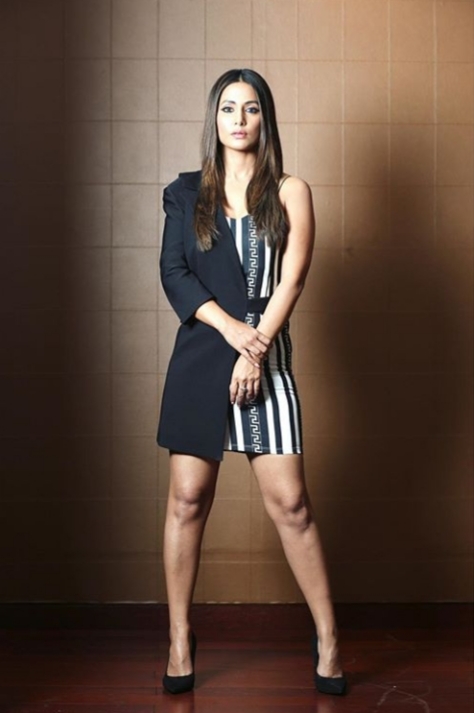 Hina is literally Devi turned DIVA. While a lot of people get stereotyped after doing a same show for around a decade. Hina broke free of all those traps and reinvented herself as the sexy queen that she is today. Her fit fashion choices has an edge and you would want to steal her wardrobe every time you lay your gaze at her pictures.

Kritika Kamra

Kritika might not have been very active on Television while she is exploring other mediums. Kritika is never falling behind from setting the fashion trends with her quirky choices. Kritika isn't afraid of experimentation and gets it right every single time.

Mouni Roy

Mouni is a beauty who can rock any style. From Hip to traditional, from funky to formal. Mouni has shown the world how your every dress can bring a shade of your personality out if worn with confidence. No wonder Mouni is so popular for her stylish choices.

These are our picks of Fashion Queens. Who is your favourite? Tell us in the comments and till then let's get bizzzzzzziiiinnnn'!!!!