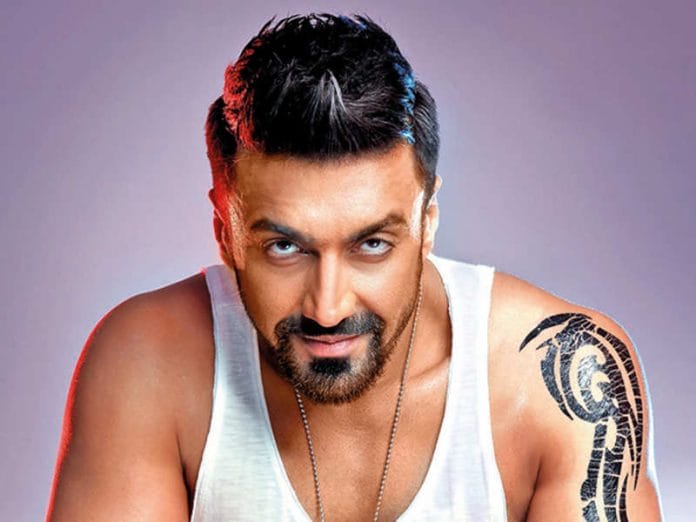 Beyhadh is grabbing every day since with the announcement of its coming back with season 2. Ashish Chowdhry is the new entrant in in this season. Yesterday, he took to twitter to announce his decision to be a part of the show. 
#Beyhadh2 is now turf.
It's made so much sense.
Need all your love.
Let's do this #Twamily 👊🏻😉

— Ashish Chowdhry (@AshishChowdhry) September 25, 2019
Just ShowBiz interviewed him exclusively today.  Out of many questions asked we are sharing few here. (Full interview will be out tomorrow).
We asked him whether he has seen Beyhadh season 1. He says, "No, I have not seen. I have read the reviews and I understand that why this show is called unique for its concept. So, that's all important to me."
When we asked him about working with his costar Jennifer, Ashish has nothing but praises. Applauding his costar, he says, "I know Jennifer. She is very good friend of mine. She is very dedicated and hard working girl and if she has believed in something, I know that must be great. I am assured that if Jennifer is involved in something, it has to be good. So, I am looking forward to work with her."
---
Read: #Exclusive Shivin Narang: The thrill in Beyhadh 2 will be double
---
Read: #Exclusive Lalit Mohan: It will be something different to direct a revengeful drama like Beyhadh 2
---
Beyhadh is a thriller show, one of its king on Indian Television series. last seen had Jennifer Winget, Kushal Tondon and Aneri Vajani. This season will see Jennifer reprising her role as Maya Malhotra with two male leads, Ashish Chowdhry and Shivin Narang. The story is still under wraps but rumors mill says, Maya is again in revenge mode and more deadlier than in first season. . 
Full interview with Ashish Chowdhry will be published tomorrow. Don't forget to come back. 
Hit comment section below. For more updates, keep reading this space. Until then, Let's Get Bizzin!!