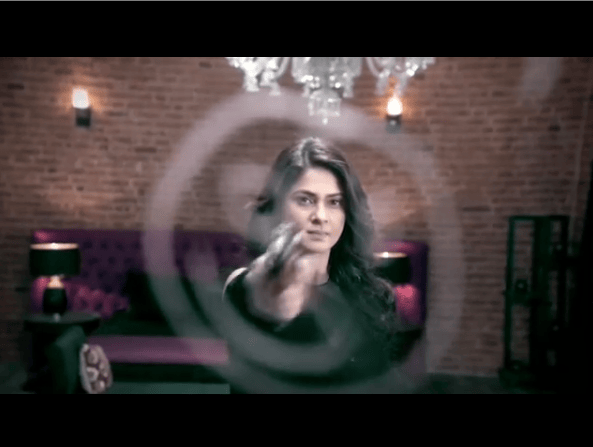 Sony SET popular show Beyhadh 2, which has managed to keep its audience entertained and hooked to the screens with its continuous twists and turns in every episode, is all set for yet another high voltage drama.
Earlier it was seen that Ananya found Maya's drawing which Rishi had made in his room but before she could see it fully, a servant passed the vacuum cleaner on it and she could get only half part of the portrait.
Despite that, she could recognize Maya's face a bit and decided that she will find out if Maya was really Rishi's girlfriend. She wanted to tell it to MJ first but Rudra stopped her and didn't even believe her when she told him that she feels something wrong about Maya.
The latter came to know about Ananya's suspect on her and shared the same with Rajiv telling him that they have to do something about Ananya. Later Ananya went to Maya's house to get some proves against her but Maya saw her there.
In the upcoming episode Maya will blame Ananya of entering in her house without her permission and even pushing her mother. She says that she will kill her right now pointing the gun at a stunned Ananya and will be seen also pulling the trigger of the gun. A gun shot will be heard.
Will Maya really kill Ananya after Rishi or will someone stop her? If Ananya gets out of this mess safe, will she tell about Maya's tentative of killing her to Rudra? Will he believe her or will he keep trusting Maya?
All these questions will be answered in the upcoming episodes. To know what is going to happen next in your favorite show Beyhadh 2, keep watching the serial and witness the drama unfold and stay tuned to this space to get daily new updates about the show.