In Star Plus's one of the most popular serial Yeh Rishtey Hain Pyaar Ke. The time's that all the fans of show and viewers were eagerly waiting for. Had finally comes and Mishbir Wedding is happens happily. After passing so many hurdles and challenges in the midst of their love.
The marriage of Mishbir aka everybody's favorite Abir-Mishti has done in a pompous and so unique way. And surprisingly on the roof of the bus from where this beautiful love story of these two was started. Which made it even more memorable for all the fans of this couple.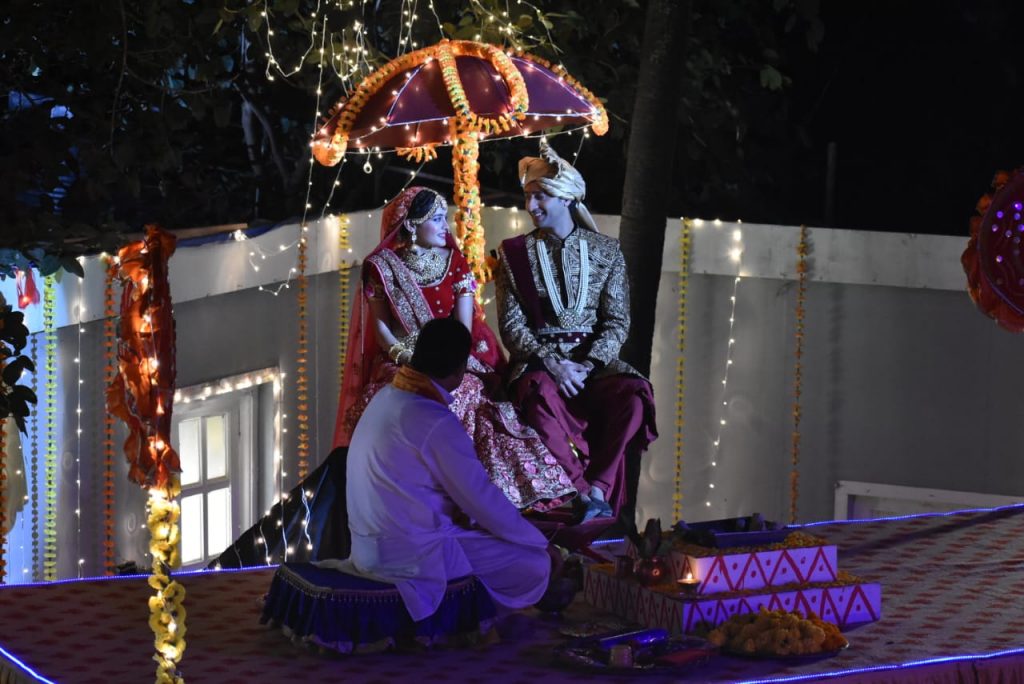 Actually, Kuhu told Mishti that she will get married firstly in the pavilion. And after that she will not allow Mishti to get married in same pavilion. Because she does not want to share her wedding with Mishti. And the marriage ceremony is only have a total of 30 minutes in time. From which, 25 minutes was go to Kuhu-Kunal's wedding. And Mishti's Bade Papa & Maa is worried about whether Abir-Mishti will get married in only left 5 minutes or not?
But even in this very short time, Mishti did not let her special day go spoil. And made it even more special and memorable by arranging the wedding on top of the bus. After which the duo performed all the rituals of marriage on the bus. Even the circulations, which was super surprising and exciting element of this wedding. In which, due to lack of space, Abir takes Mishti in his lap and completes the all seven circulations. Which was a so romantic undoubtedly.
How much you enjoyed this unique way of wedding of Mishbir in show Yeh Rishtey Hain Pyaar Ke. Tell us through comments. And if you want to read more such an articles, then stay connected with us always. Also follow us on Twitter, Instagram and Facebook. Let's Get Buzzing…!!!