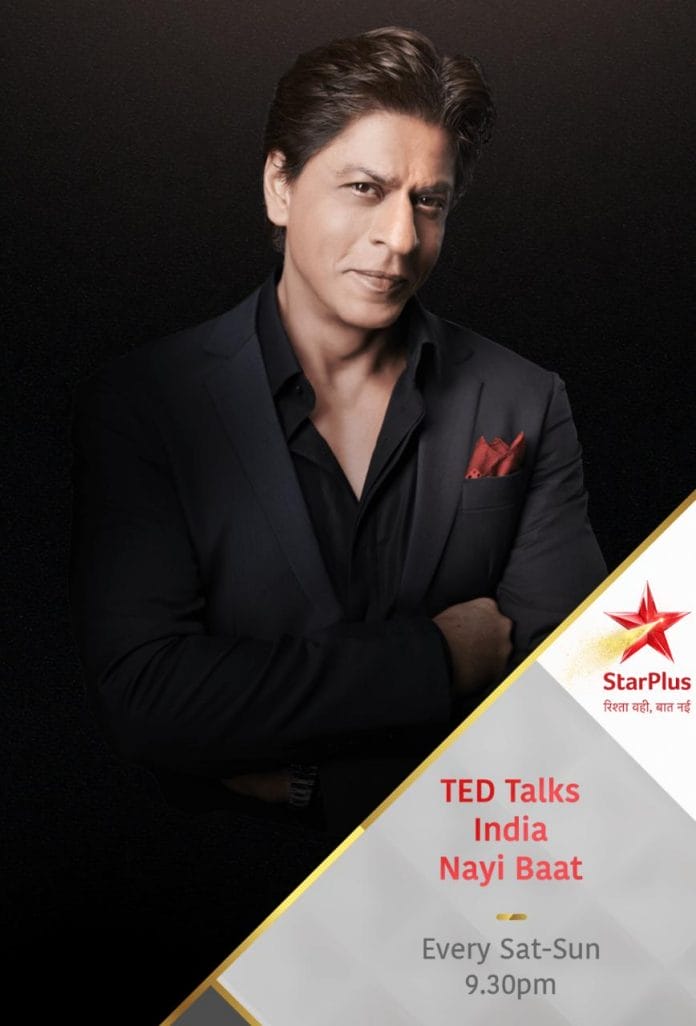 Star Plus' Ted Talks India Nayi Baat has regaled audiences all over with its host of inspiring speakers that presented a whole new dimension of ideas. The uber talented Shah Rukh Khan hosted the entire season and his marvellous skills of presentation entertained viewers to the core. The penultimate episode of Ted Talks India Nayi Baat had an interesting theme of 'Kamaal Ka Kal' which talked about the future of the human race – robotics, machinery, space travel etc.
As the impressive speakers engaged with the audiences and shared knowledgeable insights from their area of expertise, Shah Rukh Khan had an interesting surprise for everyone. The legendary actor recited a beautiful poem composed by the great Rabindranath Tagore – Where The Mind Is Without Fear. The actor wished to recite the poetry to inspire people and share goodwill. In his own impeccable style, Shah Rukh Khan recited the entire poetry and enthralled the studio audience. It was his novel way of expressing gratitude to the millions of viewers who watched and supported this year's season of Ted Talks India Nayi Baat.

No one does it like Shah Rukh Khan!
https://www.instagram.com/tv/B5NeVSdl7X9/?igshid=vqbdo4mx8mfl
https://twitter.com/iamsrk/status/1198239609286610948?s=21