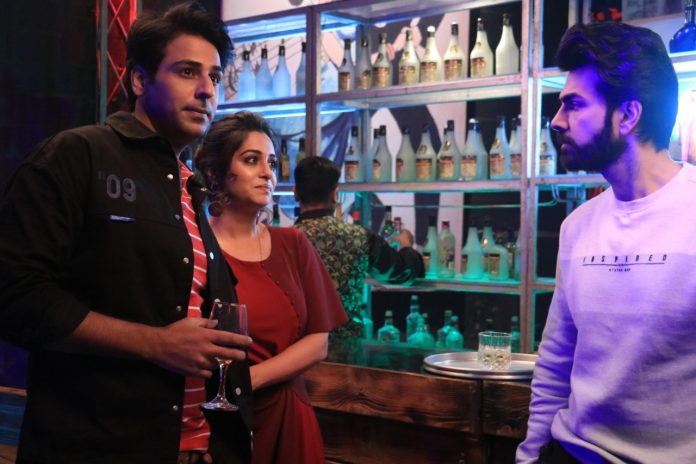 Star plus one of the most popular show Kahaan Hum Kahaan Tum is going through a very interesting twist in the story line right now. As we all know Rohit and Sonakshi are separated from each other after it was being blackmailed by his aunt Nishi Sippy.
Right now Rohit is being an indirect angel in the life of Sonakshi and he is trying his best to help her out. On the other hand, Suman wants Sonakshi to move on in her life with a person like Sumit who can give her everything which she is being deprived of all along.
Sumit who is helping Sonakshi because Rohit wants him to do so as he can believe in him with full force. However, Sonakshi was not ready to move on with Sumit in anyway all this along.
In the recent episodes of Kahaan Hum Kahaan Tum, Suman gives an earful to Sonakshi that she needs to move on in her life mentally to get separated from the Sippy family. Sonakshi remembers how Rohit asks her to go away from his life???
Hence she approached Sumit to have an affair with her and she can move on. Sumit who is absolutely not ready for it decides to give it a shot so that Rohit and Sonakshi can realise they are made for each other. Sumit takes Sonakshi to a nightclub where Rohit will be present and will try to be cosy with her…Will these visuals give Rohit the much needed realisation? Only time will tell.
On the other side, the show is going off air all of a sudden. The rumoured last date of the show to air its last episode is 14th March, 2020. Well the show has a lot to explore and gives away to the fans.
All we can hope is channel and makers take the requests of fans and viewers from all over the world and take their opinions in account before taking the final call.