In the upcoming episodes of Ye Rishtey Hai Pyaar Ke viewers will witness the Dussehra celebrations. Though disturbed Abir burns Raavna along with Misti on his side. Mehul has his own hidden actions and intentions which is yet to be revealed in the show. 
Have a look!!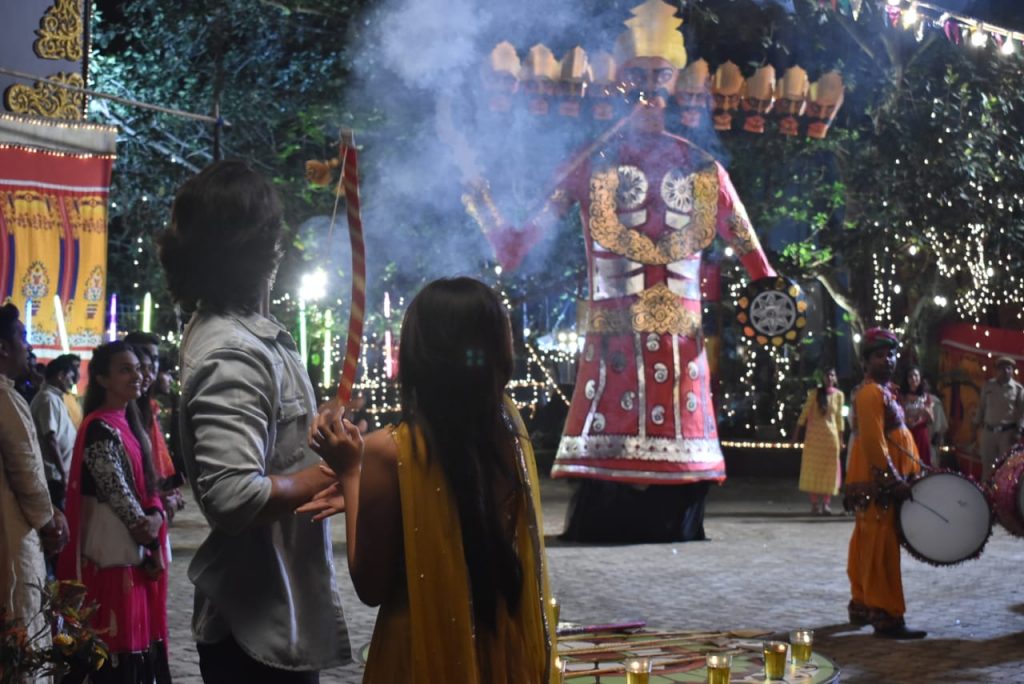 However, Abir's father Mehul has something else in his mind. In these pictures, he is seen with a gold necklace. What Mehul is up to with gold necklace and why MishBir appeared so tense, is yet to be revealed? Atb the same time Mehul seems to be conversing with someone but looks like a rude conversation. 
As per the track, Kunal wanted to divorce Kuhu. Abir discovered this truth  and was shocked to learn Kunal's relationship with Shweta. He knows the fact that if Kunal and Kuhu get divorced, relationship of Abir and Mishti will be at stake. However, Mehul has other plans but he equally got shocked to learn this. He offered his help to Abir and to unite MishBir. Though, the pictures above tells a different story.  
Mishti and Abir are trying hard to keep up their relationship but it's been hard especially when their loved ones are on a mission to separate them. It's always been hard for them but as their love is pure, they will be together no matter what comes in. 
Will Mishti understand the Abir's dilemma? What Mehul is up to? Why Mishti and Abir are looking tense while burning Raavna during Dussehra? What is the mystery of gold necklace? Who is Mehul talking to? All these questions will be answered in upcoming episodes. 
Do let us know in comment section below about your views on the current track going on in Ye Rishtey Hai Pyaar Ke. Keep reading this space for more news and updates. Until then, Let's Get Buzzing!!