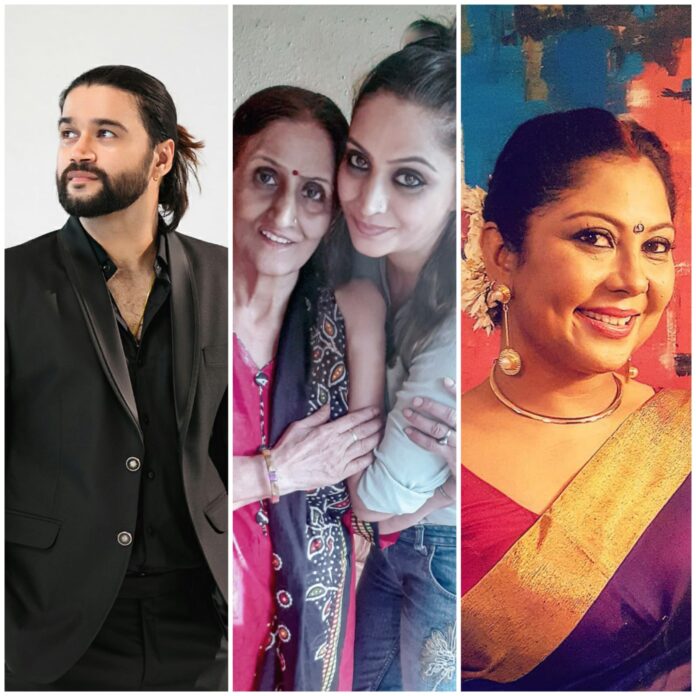 It's Mother's Day and on this special occasion celebrities like Balraj Syal, Shivani Gossain and Maninee De talk about their mother and what they would like to give her on this day.
Shivani Gosain
If I could I would heal my mother's health related issues (she is bravely fighting cancer from the past few years and healing with homeopathy and ayurveda) and make her super healthy and happy. I would like to take her to all the places in the world and party with her. No matter what, whenever I kept my head on her chest and hugged her I always felt peace and never wanted to leave. She has a magical warmth in her. Amongst all my childhood endless memories I miss that warmth, that peaceful sleep, and that hug when she is away. Even today when I hug and lay down with her I feel like a baby and don't wanna outgrow her arms ever.
Maninee De
I lost my mom in 2016 and with her a part of me went away. If she were there, I would take my mom to an opera or a play on Broadway as she was a keen theater aficionado and a novelist herself. My fondest memory with her was when we watched films and plays together, discussed books and characters. She introduced me to Urdu, Hindi and English poetry at a very young age. Our chats, my curious questions, and our discussions regarding historical figures and political developments around the world were also fascinating.
Balraj Syal
If I could give my mom anything this mother's day, I would give her life as she is not here with me anymore. I don't have many memories with my mom as she left us very soon. I feel mother's day is not just about posting pictures with your mom and putting hashtags and stories. We should make our mother feel that we are always there for her.