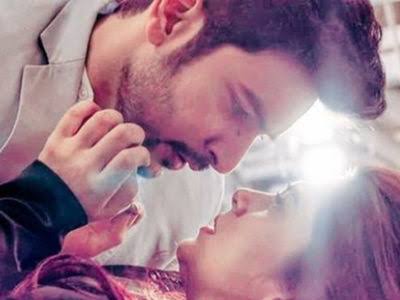 Sony SET popular show Beyhadh 2, which has always managed to keep the fans hooked to their screens, is all set for some major points in its storyline.
Earleir it was seen that Ananya is very happy about her marriage with Rudra. Her parents are back in India to attend the wedding as well. On the other hand Maya is determined to make Rudra fall into her love trap and break his marriage with Ananya in order to kill him at the end and take her revenge from MJ. Rudra tried avoiding her and went fencing but he kept thinking about Maya who eventually came there and abducted Rudra taking him in her house where she tried seducing him. She danced sensually around Rudra and wanted him to confess his love for her but Rudra resisted and left the place.
In the upcoming episodes Ananya and even her father will see the signs of Maya's nails on Rudra's chest and Ananya will tell Rudrathat she knows that these signs aren't those of fencing but those of something that he has apparently done whole the night. Rudra asks her to trust him and not to think like that. Later Maya and Rudra will be seen in the pool together and Maya will ask Rudra to show some courage and confess his love for her. Ananyawill see them and will shout Rudra's name.
Will Ananya break her marriage with Rudra after this? Will Rudra confess his love for Maya? Will Maya's plan to trap Rudra get successful?
All these questions will be answered in the upcoming episodes.
To know what is going to happen next in your favorite show Beyhadh 2, keep watching the serial and witness the drama unfolding and stay tuned to this space to get new daily updates.