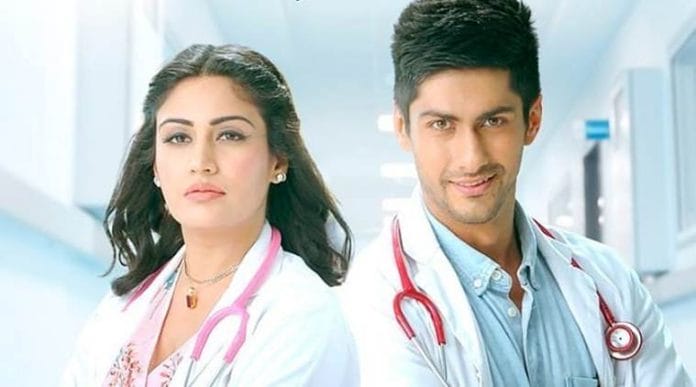 In coming episode, Dr. Sid started to develop feelings for Dr. Ishani. He loved watching her work. Dr. Asha saw him watching Dr. Ishani, interrupted and teased him. To prove her and to himself that he is not attracted to her, he called Miss Bandra on a date in hospital. 
Dr. Sid imagined Dr. Ishani in Miss Bandra and went dreamy about it. But when he realized the reality, he tries to shake Dr. Ishani's imagination off but failed. Finally, he said no to Miss. Bandra. Meanwhile, Dr. Ishani saw him flirting with the girl and get teary. She hurriedly left the hospital for home. 
Later, when Dr. Sid asks Dr. Rahil about her, he said she left for home. On that note, he gets angry that she should inform him before going. Guard of Sanjivani inform him that Dr. Ishani has left crying. 
Here, at her home, Dr. Ishani talk to her Teddy bear that she shouldn't have loved Dr. Sid. She used to be very intelligent but all her strong persona after loving him. Downstairs, Dr. Sid is in dilemma whether  to go to Dr. Ishani's flat or not. Guard says, he must visit because no one has ever visited Dr. Ishani despite of her being a good lady and she lives alone. 
Dr. Sid ring the bell, Dr. Ishani thinks, it might be guard. She opens the door and seeing Dr. Sid, she shuts the door on his face. Dr. Sid says, he doesn't meant to hurt her, he was very depressed and yelled at her. Dr. Ishani, says, its very late and he should go. 
Precap:
In the precap the viewers will witness them sleeping them on the same bed. Dr. Ishani wakes up in shock. 
Hit the comment section for your views. For more such updates, keep reading this space. Until then, Let's Get Buzzing!!