Ashish Chowdhry is the new entrant in this season. He has done a couple of films and shows in past which are content wise different. Just ShowBiz interviewed him about his role, his friendship with his costar Jennifer Winget and about show.
Excerpts:
What is the reason for accepting the role in Beyhadh 2?
I got a couple of chance in films but mostly in comedy genre. Ever since I have moved to TV, I have a great time in doing what I want to do like fear factor or other shows which I have done before. Factually, I have done everything on TV but comedy. Beyhadh is a show which creatively I feel like its a stepping stone. I want to do more roles which are out of my comfort zone, which are challenging. The role in Beyhadh is one such role and my prime reason to opt for Beyhadh,
Beyhadh in its first season became a cult, do you find it pressurizing?
No, if I truly speak, what I have done on television has never been a typical daily soap. I always look for doing a show which is out of the league than usual shows. So, I think that because Bayhadh is a cult show and a different show, its become easier for me to choose this show. If I have to do a typical show, then I would have been under pressure, not on this one for sure.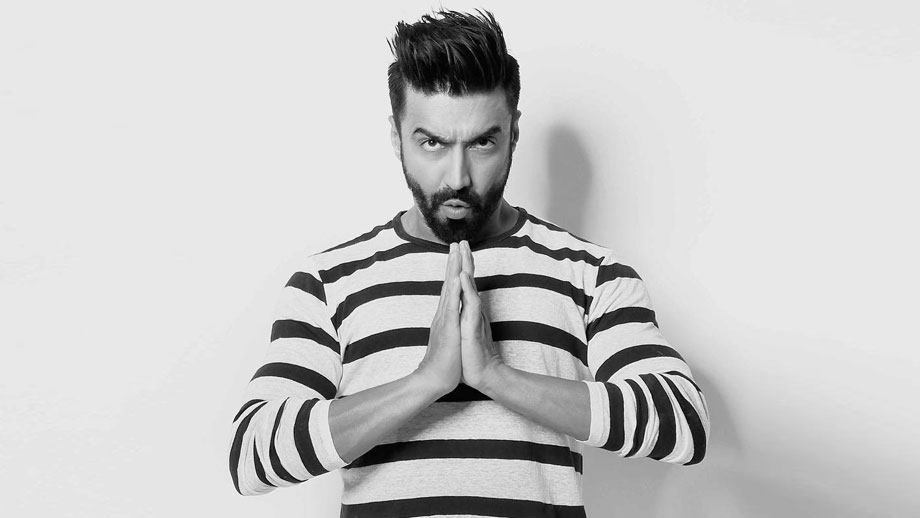 Spill some beans about character.
I cannot say much but it's going to deeper and complex character. It have a little bit of thrill in it. The best is people don't know what will happen.
Beyhadh was game changer amidst saas-bahu shows. Do you think TV shows are changing gradually?
I think it's a mix. I mean people do want to watch the usual shows but at the same time they do welcome a change. Digital platform are rich in content and people love to watch them. The prime reason of TV evolving that they don't want to get behind. But again, audience is the king. If they want to watch, makers will continue making it like Alt Balaji. I think its a great time for industry, good time for actors and producers. Its a new involved scenario where everything is happening.
Have you seen the first season?
I have read the reviews and I understand that this show is called unique for its concept. So, that's all important to me.
What do you about Jennifer Winget as a costar?
I know Jennifer, she is very good friend of mine. She is very dedicated and hard working girl and if she has believed in something, I know that must be great. I am assured that if Jennifer is involved in something, it has to be good. So, I am looking forward to work with her.
You juggle between Bollywood and Indian television. Which one is tougher to work?
Television is more difficult in terms of work because you are busy in shooting for hours, your preparations are less, your backing is less in terms in terms of lighting, camera. It's more like a working in a factory but in that working scenario if you come out with a good performance, I think its commendable. But, TV actors have got of ample amount of opportunities to showcase their talent and helps them grow as an artist.
Everybody is watching web series nowadays. Which is our favorite?
I like Mirzapur a lot on Amazon Prime.
While other countries are producing good content shows, do you think Indian television offers repetitive content?
No, I think audience is the king. Every time a show does well or not do well, its because audience is the decision maker. There are certain cultural differences too. In west, dailies are not made at all. It's only weekly or seasonal shows. So, audience appetite here is very different. Audience decides the fate of the show by accepting or rejecting it. I have huge appreciation for Balaji of what they do and the kind of shows they make because they make for masses. You can't just take it away from them. I am doing other kind of shows, its not because i have no respect for these kind of shows, my choices are different. Let the audience appetite decide. I think its automatic transition. Evolution in every business is purely determined by consumer. We should just take it as it comes.
What do you want to say to your fans?
I recently have gone to twitter after very long time, because I was busy in spreading my wings into different areas, I found that Beyhadh fans are very kind. They are very warm and generous. I would like to say thanks to all of them and thanks to producers and channel. I want to assure them that I will put all my hard work to fall into their expectation boundaries.
For more such updates, keep reading this space. Hit the comment box to express your opinions. Till then, Let's Get Bizzin!!