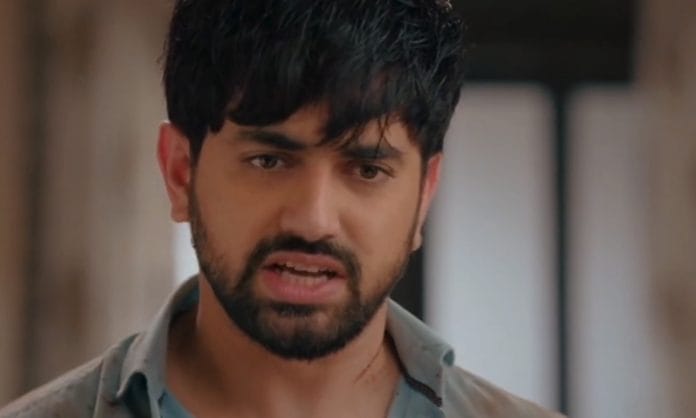 Fanaa Ishq Mein Marjawan Spoilers, Upcoming Story, Latest Gossip , Future Story, Latest News and Upcoming Twist on justshowbiz.net
Voot's popular show Fanaa Ishq Mein Marjawan is gearing up for more drama with Tara getting kidnapped.
Previously it was seen that Agastya escaped from Meera's clutches successfully. Pakhi confirmed that Agastya, who is at home, is an imposter when she discovered that Agastya didn't have burn scars on his chest. Pakhi wondered who could have changed the DNA reports as that day Agastya's lookalike was at home with Tara.
She realized that Meera must be done this. Later Pakhi learned that Tara's teacher Sharda was none other than Meera when she overheard Meera and Agastya's lookalike conversation. Pakhi got worried about what happened with the original Agastya.
Meanwhile, Agastya was on the road stopping vehicles to get a lift to reach home. Another hand Meera's men gained their consciousness. They looked for Agastya and found Yug in his place. They beat Yug. Meera got shocked on learning about Agastya's escape.
Agastya and Meera left to find Agastya making an excuse. Pakhi understood that Agastya is in some danger. She followed Meera and Agastya's lookalike to find Agastya's whereabouts. Elsewhere Agastya hid on seeing Meera's men finding him.
In today's episode, it will be seen that Pakhi will be looking for Agastya whereas Agastya will be finding a way to reach home. They both will arrive at the place where the Dahi Handi competition will be going on. Agastya will faint. Pakhi will see Agastya and will rush to him to help him.
Later she will bring Agastya to her parents' house. Agastya and Pakhi will get shocked to learn that Tara got kidnapped by Meera. The latter threatened to kill Tara if they contact the police. However, Agastya will take police help to find Tara. Meanwhile, Meera has called the doctor who did Agastya's lookalike plastic surgery for her backup plan.
Can Pakhi and Agastya rescue Tara in time? What Meera is up to?
Stay tuned to this space for the latest update on your favorite TV shows.