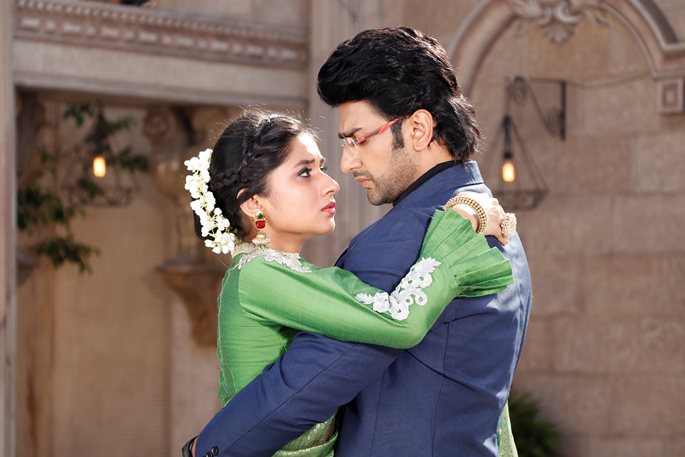 Zee TV's one of the most popular shows "Guddan Tumse Na Ho Payega" is going to see another high voltage drama on this Monday episode. As per the current track Guddan finally able to reveal the real face of Antara in front of all family members. Which is why now everyone is thinking that it is the time when Akshat should patch up with Guddan again. Both Guddan and Akshat also decided to express their feelings for each other now.
On the other side, Antara is fuming on get defeated by Guddan and vows to keep Akshat and Guddan away from each other forever. In tonight's episode of the serial, Guddan and AJ will decide to think about to do something unique and express their feelings for each other. Whereas the rest of the house members are happy with this development, Durga is still salty about Guddan being emerged as a winner again. She goes to Antara and provokes her further. Tonight Antara will mix something in the kheer made by Guddan for dinner. She will say after this, not only their relationship but the entire family lives are going to take a toll.
Durga will feel confused with her words. On the other side, AJ and Guddan will come to do dinner with family members and gets set in the table. Here, Guddan, Durga and AJ will serve them food and kheer. AJ will about to eat kheer when the bowl falls from his hand and Guddan will call out his name in fear. Their entire family has taken aback with this turn of events where Antara remains normal. What will happen to AJ? Can Guddan be able to save her husband this time as well? Only time can answer this question for sure.