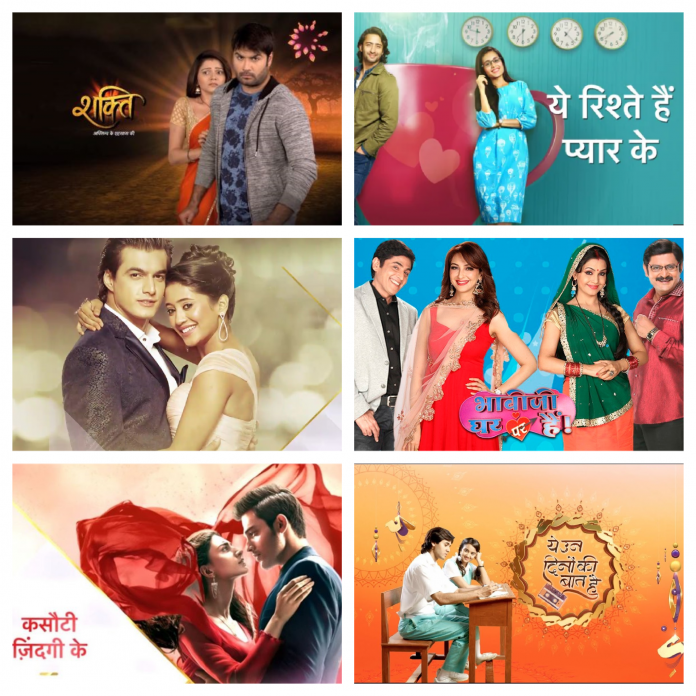 Festival of Holi is all about going crazy with colors and living each splashes of it. From colors, lot of sweets to bhaang this colorful festival has its own charm, fun and masti.
As Holi is one of the most awaited sequences of Indian soaps too, one curiously awaits for it to see their favorite leads dancing on the beats of Holi songs played and doing romance amid the function. Many times we have seen which Jodi was best at the holi, or which TV Jodi matches best with the colors of Holi. But this Holi we took closer look at these top shows and found these vivid colors of holi (that carries a meaning) are best blending with the current tracks of the show apart from any specific Jodi's.
Want to know how? Then without wasting more time check them out below and see if you too can relate with it!
#1. Red Color: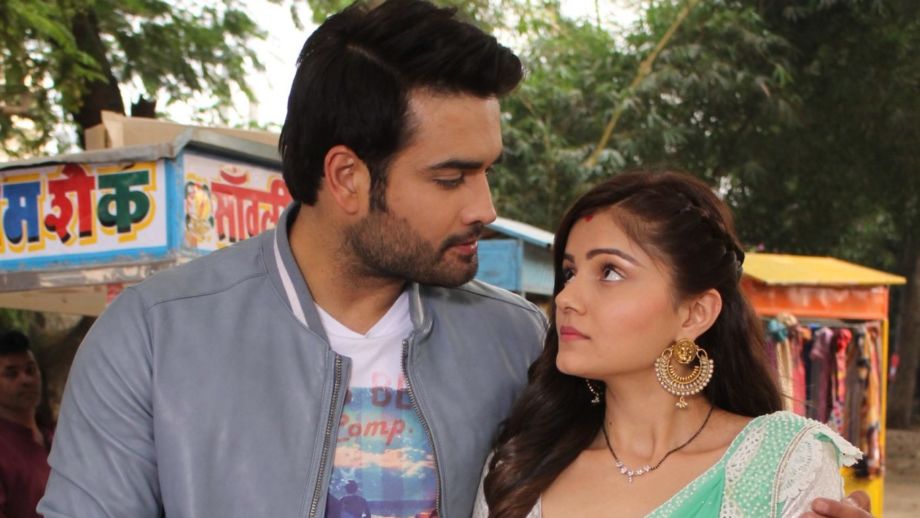 as this vibrant color of Holi induces the feeling of strength and power- the current track of colorstv popular daily SHAKTI AISTITVA KE EHASAAS KI matches best to the Red Color.
As Red is also the color; that indicates danger, blood and fire the episodes of Shakti is witnessing the same as Harman, Saumya currently in the series is struggling, and strongly fighting against the wrath of the society after Saumya's identity is revealed in front of them. Thus RED color is for power – 'SHAKTI'
#2. Green Color:
who doesn't know along with vitality as its core significance color green signifies envy and jealousy too. Now if you peek in the episodes of Ekta Kapoor's KASAUTI ZINDAGI KAY2, at current Green color goes well with Prerna, Anurag and Komolika as the story is revolving around the trio full of drama, revenge and fight. Now drama will gear up more in the show when soon Prerna will disclose her pregnancy truth in front of the Anurag and his family during holi celebration in the show. Well, with this news Komolika will be jealous and also she will plan revenge off-course as KOMO has a vamp swag so GREEN color is for – 'KASAUTI ZINDAGI KAY2'
#3. Blue Color:
this calm and cool color is best known for soberness and Happiness hence Star Plus longest running show Yeh Rishata Kya Kehlata Hai well deserves this color because soon in the show will see happy times in the life of Naira and Kartik. After Naira will regain her memory back amid the holi sequence in the show, Kartik and Naira will decide to get remarried this means happiness will be from all around the corners in the show hence the happy BLUE color for- 'YEH RISHATA KYA KEHLATA HAI'
#4. Pink color:
without a doubt this is a sign of unconditional love, romance and nurturing so this will definitely blend well with the show YEH UN DINO KI BAAT HAI as recently in the show Naina and Sameer tied knot and is currently seen romancing and enjoying their marital life. After doing all the post marriage rituals the duo is enjoying their honeymoon, so don't you think PINK color should goes to Sameer's and Naina 'YEH UN DINO KI BAAT HAI' – definitely 'YES'
#5. Orange color:
this hue is famous for new beginning and just a few days back we have welcomed a new member on ITV YEH RISHTEY HAI PYAR KE which will soon mark new journey/beginning with Abir and Mishti, thus ORANGE color is for- 'YEH RISHTEY HAI PYAR KE'.
#6. Yellow Color:
this tint is told as the perfect example of good health , thus show BHABHI JI GHAR PE HAI best matches with this color because this show is comic and the chemistry of Tiwariji, Vibhuti, Anita and Angoori makes us laugh and who don't  know laughter is good for health so, YELLOW color is for- 'BHABHIJI GHAR PE HAI'
Stay tuned and share your views in the comment section below.
Team JustShowBiz wishes a very happy and prosperous HOLI to everyone.