If there is a family movie people love revisiting its 'Kabhi Khushi Kabhie Gham'. Karan Johar's this classic remains still one of the favourite go-to movies to watch with a bowl of popcorns under the blanket in your payjamas. Each and every character is still a favourite of millennials. So, we decided to take the movie and add a twit by putting TV actors in the role of their Bollywood counterparts.

So, let's roll the dice then!

Sudesh Berry as Yashvardhan Raichand

Remember Amitabh Sir's "Keh Diya Na Bas Keh Diya". Yashvardhan is all about upholding his family traditions and values against letting people live out their own lives. He loves his family but is very strict and likes making the decision of other's lives. Sudesh Berry from Shakti-Astitva Ke Ehsas Ki' can be a great replica of that character on TV. He is soft and has a tough aura. He is a fine seasoned actor and can pull off Yashvardhan's character aptly.

Kamya Panjabi as Nandini Raichand

Jaya Bachchan played Yashvardhan's wife, Nandini Raichand. She is full of love, care for her kiddos and respects her husband too. What she is not is that she isn't firm and isn't pushy or affirmative about her feelings in front of her husband and takes his word as the last word. Always. Kamya is a great choice for Jaya's role and can bring Nandini to life on screen with her power of expressions and range of emotions.

Harshad Chopda as Rahul Raichand

Shahrukh Khan's Rahul Raichand is funny, cute, charming. He is mom's favourite one and dad's pride. All of this goes downhill when he meets Anjali and falls in love, marries her against his father's wishes ultimately getting disowned by his father. Harshad is the perfect choice for the role of Rahul Raichand. Harshad is great at romance and has all the qualities needed to play a responsible older brother, mother's favourite child and a firm lover. Also, he is good at sarcasm and comedy. BEPANNAAH ANYONE? ADITYA HOODA ALERT!

Jennifer Winget as Anjali Raichand

Kajol's jhalli, silly, OTT, loud Anjali is all about her Mithaai Ki Dukaan and suppprting India in cricket till her father dies and she gets married to Rahul. After that,she is still OTT, silly,jhalli and loud but now for her country.

"Hey, Saare jahan se achcha Hindustan Hamara, Kabhi mat bhulna!"
You know who will be great for this? Jennifer! Jennifer is good in comedy scenes and she aces emotional stuff like a Boss. She can really bring Anjali Raichand to life on TV with her power as an actress to the T.

Aditi Rathore as Pooja

Kareena Kapoor aced 'Pooh' and her Hallelujah! She did, didn't she? Kareena played the grown up version of Anjali's sister Pooja, an ultra- modern and beautiful diva. We have seen Aditi play roles of simple girls with strong will. So, it will be great to see her shedding that garb of hers and donning something as different as Pooja who is a total tease.

Zain Imam as Rohan Raichand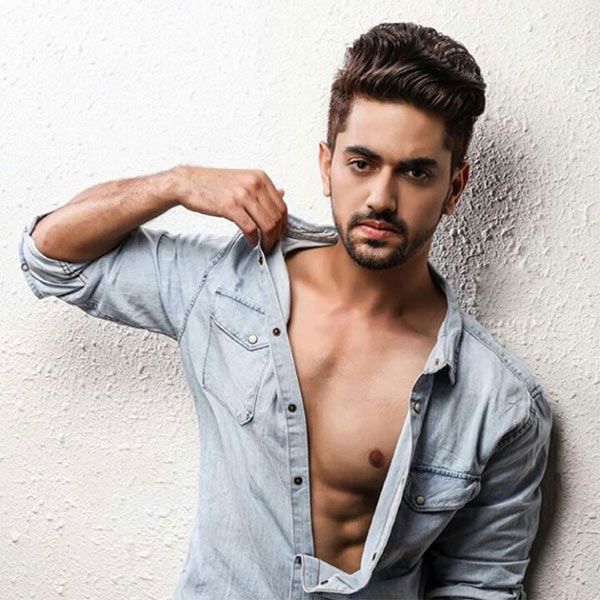 Hritik Roshan played the handsome younger brother to Rahul. The guy who decided to unite his estranged family and bring them back together. Zain Imam could a great casting in this role. He is handsome, has a sense of sarcasm and tease. Zain also is rich in terms of carrying emotions.

These are our choices for the classic 'Kabhi Khushi Kabhi Gham'. What are your views? Tell us in the comments and till then let's get biiiizzzzzziiiinnnn'!!!!!!