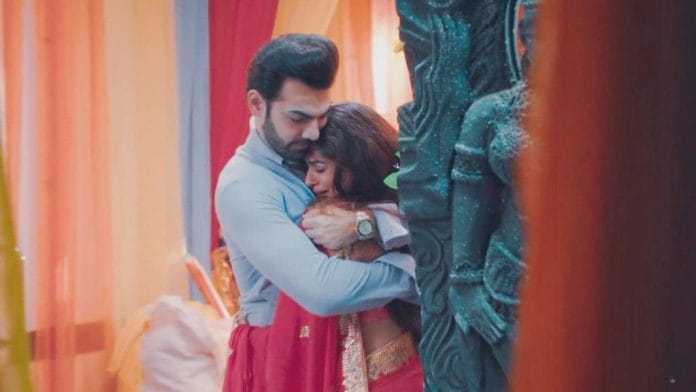 In coming episode, Rohit gains back the trust which was shaken after Raima got in between. Sonakshi was not thinking straight that Rohit is a doctor and human too. It's too much to bear for him in one night especially when he has to take care of terminally ill ex. On the other hand, Rohit too got confused what to do and what not as everybody is doubting Sonakshi including his family members. He can not tolerate the accusations on Sonakshi, however, Raima is too weak to argue. 
Rohit's Side:
He cleared the air that he has never doubted Sonakshi but he also know Raima is not wrong. In between Ronakshi conversation, he said clearly, there must be some reason why Sonakshi left. He says, "Raima mein wo sab kuch hai, wo mujhe chahiye. Bas ek hi problem hai, wo meri Sona nahi hai." He went on asking for forgiveness as to save Raima with shock, he faked his love but he didn't mean it. Sonakshi forgives him immediately. He announced that he will be like leech, always sticking with Sonakshi. 
Sonakshi Side:
Sonakshi too clear all doubts about what happened on 26th September four years ago. How she was kidnaped by Karan in order to save Raima. He not only does that, later he threatened to ruin her face and kidnap Pari if Sonakshi tries to go to Police. After he left, Sonakshi goes to the farm house to help Raima but she was gone. Sonakshi was going to police when her mother stopped her in fear of Karan. 
Later, Raima goes missing after she learns about Rohit and Sonakshi's relationship. 
What should Rohit do? Will he sacrifice his love because of Raima or there will be another way out? What do you think? Do tell us in our comment section. For more such updates, Let's Get Buzzing!!