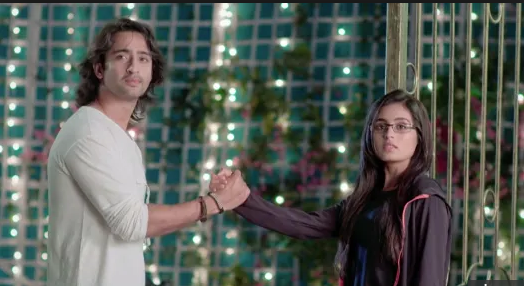 Huge drama ahead in Star Plus spinoff show Yeh Rishtey Hain Pyar ke after Vishwamber will spot Mishti and Abir together.
Loyal viewers of the show must be well aware of the high voltage drama going on in ,Yeh Rishtey Hain Pyar Ke. In the show after Mishti spots Ved at the temple, she decided to break Ketki's marriage with him to save her life. Abir and Mishti joined hands and the duo got succeeded in bringing out Ved's truth in front of all. Later, Abir asked Ketki to stay strong and he also does shayari for her.
Kunal gets angry and he fight with Ved. Mrs. Parekh tried to save this relation but Meenakshi asked them to leave. She even asked everyone to shed their tears and not to waste it for fraud people. Rajvansh family said thank you to kuhu and Mishti for saving their daughter life. There kunal gets upset with Meenakshi and asked her to apologize everyone. Meenakshi gets shocked and she blamed Mishti for breaking her family.
Now in the upcoming episode will see Abir will once again miss his father and wish for his homecoming. Mishti will go to meet Abir and Mrs. Parekh will witness the duo. She will see them hugging each other and will tell everything to Maheswari family. Mrs. Parekh will ask them to keep an eye on Mishti, as she is cheating them. Maheswari family will deny this then she will ask them to come with her.
Vishamber will go and spot Abir and Mishti together at midnight. He will warn Abir to stay away from Mishti. Meanwhile, the Rajvansh family is tensed as Meenakshi goes missing. Abir and Kunal will search for her and they will found her at Temple. Further will see Abir and Kunal will plan a picnic for Ketki but in the mid-way to picnic Ketki will go missing.
Stay tuned with us for more updates.