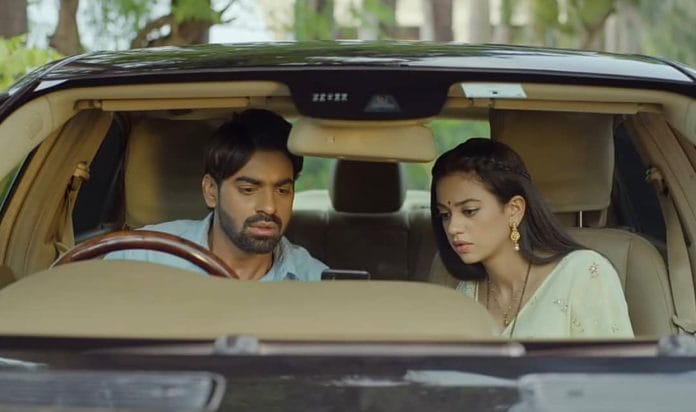 Namak Issk ka Spoilers, Upcoming Story, Latest Gossip , Future Story, Latest News and Upcoming Twist on Justshowbiz.net
Colors TV show Namak Issk ka is nearing its finale and things have started to unfold now. Kahani and Satya have joined hands in their fight against Iravati. Iravati's plan are failing again and again but she is ready with her final plan of killing Kahani and framing Satya for the murder. It will be interesting to watch how Kahani escape her plan and bring out Iravati's truth in front of everyone.
In the previous episode Iravati finds out Satya's location and plans to kill her. Satya keeps a gun a with her and decides to teach a lesson to Iravati. Iravati came to Satya's room. Satya tried to instigate Iravati so that she reveals the truth about Yug's father. Iravati told today she will kill Satya and then she will kill her mother.
Iravati and Satya started fighting and hitting each other. Iravati noticed Satya's phone and broke it. Iravati told now Kahani won't be able to hear anything and takes out her knife to kill Satya. Satya fought back with Iravati and takes out her gun. Iravati tackled her and and the gun fires at Satya accidentally. Iravati left bleeding Satya on the floor and called Raunak to do his task.
The hotel staff decided to take Satya to hospital. Rupa is worried that Satya is alone in hospital maybe the kidnapper will hurt her again. Rupa called the doctor and asks if Kahani came to meet him. Doctor tells she did not take her appointment. Yug and Kahani reached Satya's hotel room but it was already too late.
Yug told we will soon find your mother and my father. Doctor told Yug that Kahani and Satya are sisters. Everyone at the house questioned Kahani why she lied about going to the hospital? Police came to the house and todl they are here for a murder. Police showed the saree that the victim was wearing and everyone is shocked to find that it is Kahani's saree. Raunak thought the hotel staff did their job by changing Satya's clothes. Police asked Yug if he has doubt on anyone who could have killed her? Yug told police to arrest Satya as she was missing at the time of murder.
Keep checking this space for latest updates on your favorite shows.