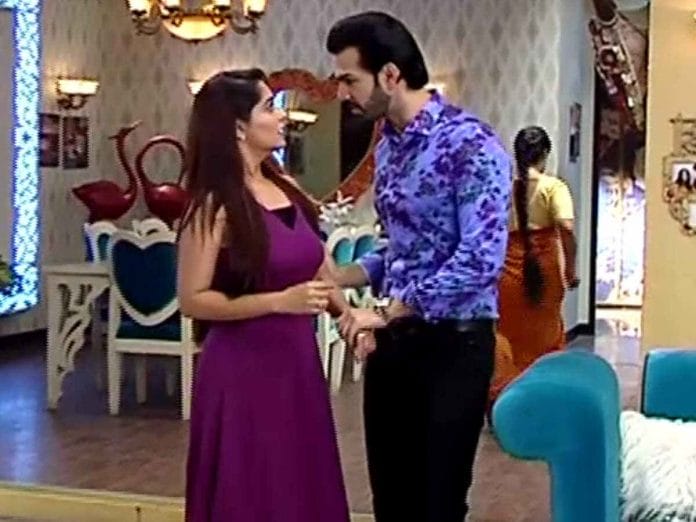 Star Plus's Kahan Hum Kahan Tum is well known for sarcastic dialogues and for trolling unusually overdramatic Hindi daily soaps. Not only that, just like other TV soaps the leading couple are put into various difficult phases before they reunite.
Adding more fuel to the burning drama, Naren is seen never backing off from separating Sonakshi and Rohit. Naren hating Sonakshi for her profession instigates Rohit constantly while the Sippy's wait for Sonakshi to come. Rohit somehow handles the situation with Naren. Not only stopping there Naren also pulls off a drama by mocking Sonakshi's profession as an actress, yet again Rohit takes a stand for Sonakshi and shuts Naren off. With the festive mood on full swing Puja and Arijit will organize a couple dance.
Meanwhile, psychotic Mahesh's obsession over Sonakshi will bring fear to her heart. Going a step ahead he will lock Rohan and Pari in a room and steal the engagement ring of Rohit with the intention of stopping the engagement ceremony. With the entry of Sonakshi being delayed and Naren on the other hand who is constantly waiting for a situation to call off the engagement refuses to wait for Sonakshi. Sonakshi then makes a grand memorable entry performing in the item number of Madhuri Dixit, leaving Rohit overwhelmed.
Later after the performance, Sonakshi will apologize to Naren for coming late but ignoring Sonakshi, Naren leaves the place. Amidst Mahesh's psychotic obsession, Suman's insecurity with Rayma's closeness with Rohit, there will be some happy moments of Rohit and Sonakshi to witness to.
Keep reading for more updates on Kahan Hum Kahan Tum.