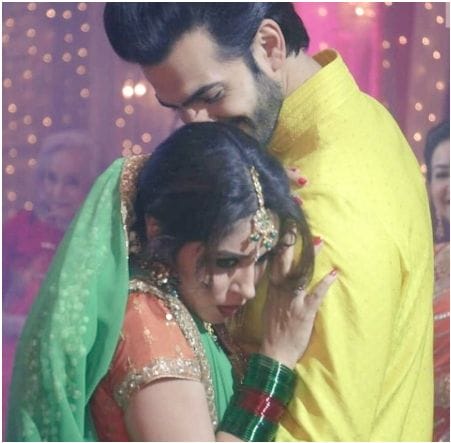 While everything is going smooth and lovely for Sonakshi and Rohit in Kahan Hum Kahan Tum there will be some shocking twist that will leave a huge impact on the storyline. As Sonakshi feels guilty for her being late the party she apologises to Naren.
Naren who is already very keen to find reasons to stop the marriage turns deaf to Sonakshi's words. Rohit also jumps into the scene helping Sonakshi but she refuses his help to convince Naren. Naren will then walk away without a word. Veena will witness all this and will try to handle the situation.
Rohit will later apologize to disappointed Sonakshi for Naren's behaviour towards her. Later, both Sonakshi and Rohit will be enjoying their time together on the floor. Sonakshi then leaves the place to change her costume. Surprisingly Rohit will follow her and demands for a kiss. Rohit and Sonakshi share a brief moment with their sweet romance. Sonakshi denies to give a kiss and later he leaves for the function leaving Sonakshi alone.
Mahesh with evil intentions reach up to Sonakshi's room and try to harass her. Sonakshi will scream for help but in vain as the function is in full swing and that makes impossible for anyone to listen to Sonakshi's screams. Unaware of her plight, Rohit will enjoy the engagement function with his family. Will this give a chance for the opposers of the marriage to cancel it?
Keep reading for more updates.