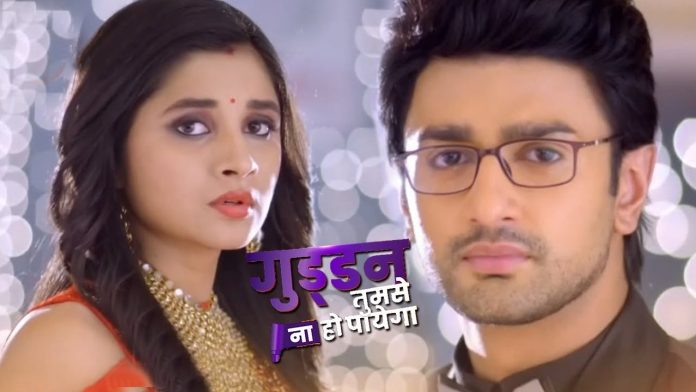 Guddan Tumse Na Ho Payega, a ZeeTv show which is all about-
'Guddan' (character played by Kanika Mann), a 20yr old girl whose step-mother break her confidence every time saying 'tumse na ho payega' and when under some unfavorable circumstance she got married and became mother-in-law of her three daughters-in-law and how she manages all the hurdle of her way the plot revolves around that.
Kanika Mann and Nishant Malkani starred this show airs, Mon-Fri at 8:00 pm and here we are bringing into a light top 5 reasons as why you should watch this series.
Reasons to watch Guddan Tumse Na Ho Payega.
The plot of the story is fresh and different. I mean really different as this is the journey of a girl who is just 20yr old and at this age she is mother-in-law of three daughters-in-law. Her journey looks interesting and how she at young age manages the relation.
Love-Hate story of Guddan and Akshat is dense. Guddan at starting when was married to a widower Akshat she used to address him as 'Uncle' but steadily when she got to know him closely she addresses him as Jindal Sahab. While other side Akshat too wasn't at all ready to bring another girl into his life but when he was married to Guddan, inspite he hate her but he always made it sure that Guddan doesn't faces any problem.
Fresh concept and New characters:
Guddan Tumse Na Ho Payega holds a different story from regular Saas-Bahu saga with all the new faces in the series.
Kanika Mann and Nishant Malkani On-screen chemistry
In the role of Guddan and Akshat, Kanika Mann and Nishant Malkani chemistry looks good. Well, in the series' most of the time they were seen doing argument but duo when shares a same frame, they make a best pair.
'Guddan Tumse Na Ho Payega' is dedicated to all who feels low at the confidence. And through the journey of Guddan they are really conveying a message 'Anyone can do anything if they try'
Tell us some more reasons why you watch 'Guddan Tumse Na Ho Payega'.
Keep Looking This Space For More News and Updates.