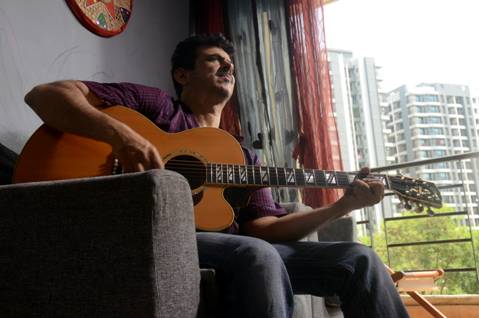 In the wake of the #nomakeup movement, which became a talking point in Hollywood recently, with several top actresses Gwyneth Paltrow, Beyoncé, Cameron Diaz and Madonna, taking to social media and sharing their makeup-free selfies to inspire women, we spoke to a few onscreen desi bahus if they are inspired by these strong women. And guess what! Some of the popular TV actresses expressed their views on the idea of stepping out sans make-up. Here's what they said…
Navina Bole: ⁠⁠⁠I think it's a beautiful concept. I truly feel women look most beautiful when they are natural and themselves. I personally sport the no-makeup look in real, because it makes me look younger and captures my true essence. I have no problem at all going bare-faced since I'm comfortable in my skin. At the end of the day, beauty is a state of mind. It's all about how confident you feel about yourself.
Sameksha : Beauty lies in purity. I feel a person looks beautiful with no embellishment on themselves or on their character. It should be the way nature has made us. In a day and age, when we talk about girls being on par with men, then where is the need to cover ourselves under layers of make-up, when boys don't.
Aishwarya Sakhuja: I absolutely love the natural look. In fact, the need of the hour is to stop promoting beauty for a picture-perfect look. What's more important is to celebrate one's individuality than become clones of something that is beautiful in perception. In my last show, I did go de-glam and with that I mean without make-up. I also acted in a short film called Standing that had me sans makeup.
Jasmin Bhasin: I am completely comfortable stepping out without make-up. I don't think anybody needs make-up to look pretty. We are beautiful even with our flaws. There is nothing more rare, nor more beautiful, than a woman being unapologetically herself; comfortable in her perfect imperfection. To me, that is the true essence of beauty.
Asmita Sood: I feel the Hollywood photographer has in his own way given out a message to the rest of the women in the world to be comfortable in their own skin rather than succumbing to unnecessary pressures. Cosmetics are becoming more and more popular among the people due to the sheer insecurity and peer pressure so much that we see even teenagers and even younger girls using make-up! We should embrace our natural self and love ourselves the way we are. Having said that, occasional make-up is not bad.
Sudeepa Singh: Anytime. We are actors and are expected to play a variety of roles. So, I won't mind experimenting.
Muskaan Mihani: I would definitely be comfortable going without make-up because I don't wear it otherwise. I mostly wear just the sunscreen before going out.
Vahbiz Dorabjee: Definitely, I wouldn't mind stepping out without make-up. I have also done a few short films without make-up. I normally don't wear it as I am blessed with such good genetics that I have such good skin.
Adaa Khan: I usually don't step out minus make up as at public places as all the time people click pics and post on social media. Being in the glamour industry looks do matter. I do step out minus make up but it is not that often. Naturally every woman is besutiful and beauty lies in the eyes of beholder. I am comfortable in my skin  usually
I won't mind stepping out minus make up once in a blue moon when  I am with friends and family.
Divyanka  Tripathi:  I feel any woman looks her best when she wakes up in the morning. Natural blossom, messy hair, careless attitude and unadulterated smiles do the magic. Beauty doesn't come with great eye-make ups but with great confidence and comfort in a woman's eyes. Social pressures, status symbols or need for acceptance makes  women run towards something that they are not. It's a great way to make us realise that first we should embrace our real selves! We need no approvals of people who mean nothing in long run.I would love to be photographed without make up. It's difficult for an actress but I am a woman and a feminist first!