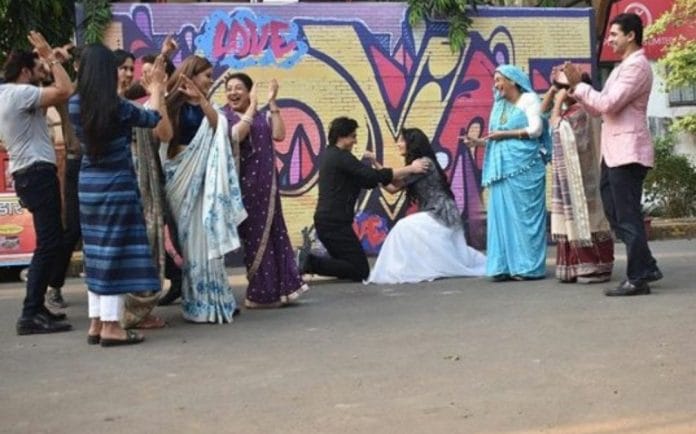 In the show Yeh Rishta Kya Kehlata Hai we have seen lots of twists and turns recently. After the big confession of Kaira , now we have also seen Vedika witnessing Kartik's love for Naira and now she wants a divorce. So now we have news for Kaira Milan. Yes! Its finally happening!
So recently we saw that during Kairav's kidnapping Kartik(Played by Mohsin Khan) and Naira(Played by Shivangi Joshi) both confessed to each other that they still love and care each other which is heard by none other than Vedika(Played by Pankhuri Awasthy). After that, the very next day we see Kartik coming close to Naira and hugs her from behind. Naira asks him to leave as someone might see but Kartik now refuses to stay away from each other specially after the confession. This will get recorded by Kairav who was playing with a camera near by. Now to see the recorded video he comes to vedika to ask help if she can connect the camera to her laptop. While doing so Vedika will see the footage of romance brewing between Kartik and Naira. This will disturb her from within. Furthermore, Vedika will aslo witness a conversation between Kartik and Naira, where Kartik says they should soon tell everyone and for how long will they hide their feelings for everyone. After this Vedika gets shattered.
The next step what Vedika took was she asked for a divorce from Kartik. Now, as per the recent post done by DKP on Instagram, Kaira Milan has already been shooted. DKP recently posted a picture of Kartik on one knee for Naira with the whole family present.
There was a promo released on Star Plus channel where we see Kairav asking why he was not invited to his parents wedding then Naira says we now will and even Kartik says in this wedding you will be invited. On the other hand, we see Kartik telling Vedika that everything will happen according to Vedika's wish, he accepts the deal.
So now it will be interesting to see how this Kaira Milan will look on our TV screens and how the 3rd wedding of Kaira look like. The new twist is that, which is this new deal between Kartik and Vedika? What is going on in Vedika's mind?
For that maybe DKP will be again releasing something soon! We hope to see a huge trending and happiness among fans after this news! Lets celebrate Kaira Fandom!

We are surely looking forward for a Kaira Milan and a celebrations by fans. Let us know about your way of celebrating Kaira Milan!
Video credit: Uploader