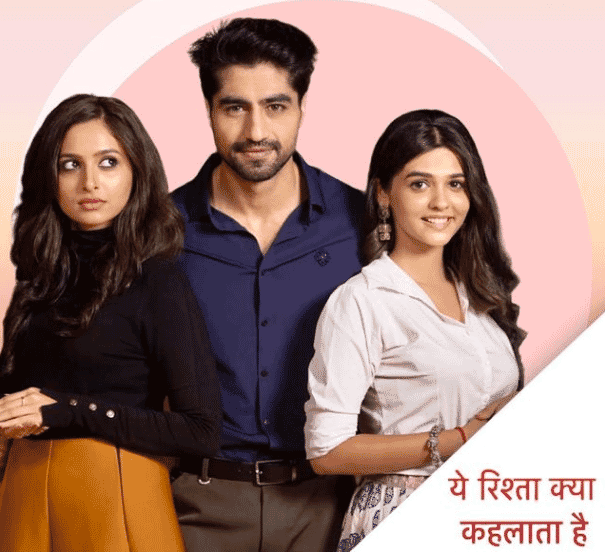 Yeh Rishta Kya kehlata Hai Spoilers, Upcoming Story, Latest Gossip , Future Story, Latest News and Upcoming Twist on Justshowbiz.net
In today's episode, Akshara says to Abhimanyu that she was alone separating from him. She adds Abhimanyu was around his family, hospital. Akshara asks Abhimanyu if he bothered to ask about her whereabouts. Abhimanyu asks Akshara to leave. Akshara gets adamant to complete her talk. She asks Abhimanyu if he is getting irritated. Abhimanyu tries to ignore Akshara. Akshara asks Abhimanyu why he didn't asked anything post they came face to face. She adds Abhimanyu gave her 24 hours but didn't give his trust. Akshara gets mad at Abhimanyu for bringing media at her house without thinking. Abhimanyu question Akshara about her contribution in their relationship. He accuses her for keep leaving him for Arohi or Kairav. Abhimanyu asks Akshara to speak up why she left one year ago. He asks about her sacrifice.
Akshara stand mum. Abhimayu asks Akshara to leave as today too she won't speak. Suhasini come and says she will tell the truth. Akshara tries to stop Suhasini. Suhasini asks Akshara not to stop her today. She gets adamant to tell the truth. Mahima asks how many more people will come at their home. Suhasini gaze at Mahima. She further tells how Kunal forced Akshara to become Maya's voice. Suhasini tells that Akshara made a sacrifice of her dream and home so that Abhimanyu can be called as doctor Abhimanyu again. She adds Akshara didn't go because of Kairav but Abhimanyu was the reason. Suhasini says to Abhimanyu that she doesn't willing to call him son-in law.
Suhasini take Akshara with her. Abhimanyu stops Suhasini. He says to Suhasini that if she meant Akshara made a sacrifice of their life for his hand. Abhimanyu gets angry on Akshara for making a sacrifice. He finds Akshara's sacrifice stupid. Abhimanyu yells whole life he saw Manjiri making sacrifice and has asked Akshara never do any sacrifice but she ignored him. Abhimanyu disrespects Akshara's sacrifice in love. Akshara asks Abhimanyu to not question her love for him. Abhimanyu says Akshara wants to become great by making sacrifice. Akshara says to Abhimanyu that he don't understand what love is. She leaves the place.
Goenkas calm Akshara. Swarna praises Akshara's courage for making sacrifice. Neel says to Abhimanyu that he was in pain but Akshara's sacrifice can't be ignored. Harsh adds what Akshara did in love is not easy. Abhimanyu asks Harsh to stop lecturing him on relationship. Arohi finds Akshara's sacrifice lame. Suhasini asks Arohi to stop questioning Akshara as she has not grown up enough to understand what is called sacrifice in love. Swarna says they need to make Abhimanyu understand. Akshara says there is no use to talk to Abhimanyu. [Episode Ends]
Precap: Akhilesh accuse Anand for performing surgery in a drunken state. Parth decide to tell Abhimanyu the truth and calls him to meet.
Also See: