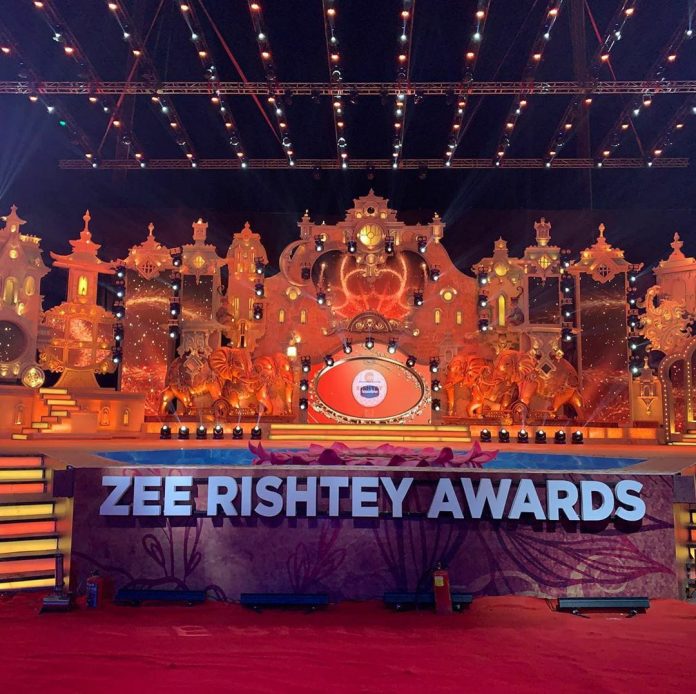 Few days are left for 2020 to officially become the calendar year for all of us. Everyone is in a festive mood currently and trying out different ways to welcome this new year in their life. Television stars have already made some plants and some of them were already go on vacation for the same.
Even the TV channels and not behind from this race and they are trying to make their audience happy and cheerful on the eve of the new year in their own way. One of the most popular GEC, Zee TV is also in the process and they have decided to visit Jashnepur to celebrate the pre New Year celebrations with the favourite stars of us.
On 29th December 2019, Zee TV is going to telecast Zee Rishtey Awards as a new year gift for the viewers of those shows. The arrangements they have made so far is eye-catching and grand. The promos and teasers of the entire event is looking very attractive and appealing and there is no doubt with the fact that this is going to make the fans of each respective shows happy to the core.

The event will start from 7 p.m. on Zee TV where all the popular couples of the channel will give special performances. Not only that, the leading ladies of their shows will also give solo performances on the chartbusters songs of the Year.
Apart from all this, the show will also have Ali asgar, Ravi Dubey and other popular faces as the host of the show and they are going to add the much-needed comedy elements. Karan Preeta, Abhi Pragya, Kalyani Malhar, Kabir Zara, Guddan Akshat all these popular couples of the channel will be seen giving some really nail biting sizzling performance with their partners along with other couples of the channel. Not only that, the aged characters of all the shows will also give a special performance with each other in front of all.
The favourite and most loved characters, actors, couple and villians will be rewarded as well for their excellent performances throughout the year. The audience is the king hence based on their votes, the winner of each category will be decided. Hence all in all the show is going to be full on entertainment and exciting.
Are you excited to see your favourite is winning and granting the trophy of a winner one among the best? Then don't forget to tune in Zee Rishtey Awards tonight only on Zee TV. For more such updates do not forget to keep an eye on this space.