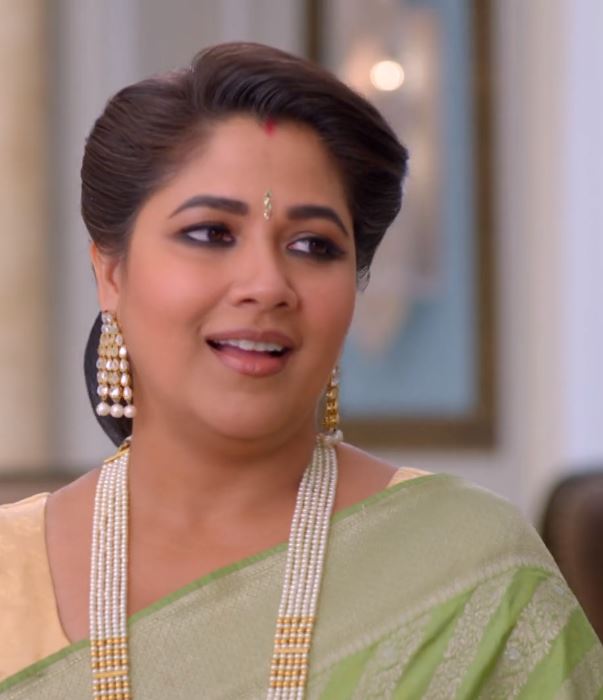 Aapki Nazron Ne Samjha Upcoming Story, Spoilers, Latest Gossip , Future Story, Latest News and Upcoming Twist on justshowbiz.net
Star Plus's new show Aapke Nazron Ne has started to air from 2nd March. The show's first episode was very informative about the track and the show. In the second episode the pace was continued. Viewers saw the chemistry between the leads from second episode itself. The faces and characters in the show are written with very much clarity. The show seems to be promising. The actors of the show gave an amazing performance in the first episode.
The story from the promo is known to be about a blind person Darsh and how he is misunderstood but still lives his life happily. With viewers happy seeing few faces return to ITV, the chemistry of the leads is also loved. In the current track, Groom's family will come to see Gunjan and Naveen will warn Bansuri to make this rishta go well. Baa will think to take the gold earrings of Nandini and will make Gunjan ask for it. Nandini will happily give it.
Later Baa will realize Nandini is fairer to Gunjan and send her out for work while the groom's family come. Darsh and Rajvee go to a shop. Even Nandini is in that shop. Rajvee goes for some work. Darsh thinks to buy something for Rajvee. He gets confused as how to know the size. The shopkeeper will ask Nandini to wear the bangles to see the size. Darsh will thank Nandini and will realize it's the same girl. Nandini will not see Darsh.
Darsh will ask the store person to help Nandini with her work as she helped him. Later, Nandini and Rajvee see Darsh handle and solve a problem in his own way and this will make both Nandini and Rajvee praise what Darsh did. This will show how Rajvee and Nandini have similar thinking. With Rajvee seen wondering who is the girl who thought Darsh to be normal, will Rajvee come to know it was Nandini only?
In the upcoming episodes, Darsh allows Rajvee to search for a bride for her provided the girl willingly wants to marry. Here, Nandini will be in big trouble when due to her coming to Bansuri's house, Gunjan's rishta will break as the groom will ask for Nandini. This will increase tension between Bansuri and Naveen.
What is in store for Darsh? What is in store for Nandini? Will Darsh and Nandini know about each other's struggle? What will Rajvee do now? What will be the viewers take on this, let us know with your comments!
Keep following this space for more updates on your favourite show.