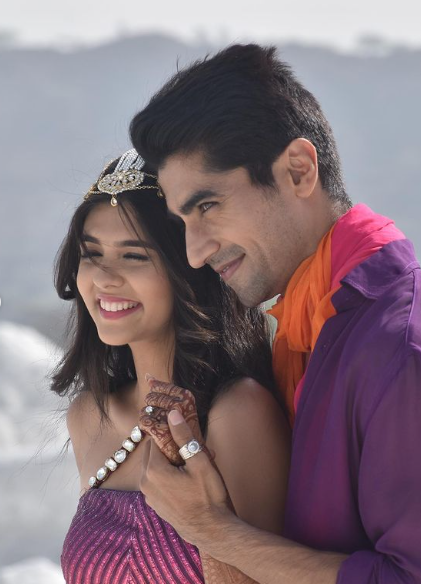 Yeh Rishta Kya kehlata Hai Upcoming Story, Spoilers, Latest Gossip , Future Story, Latest News and Upcoming Twist on Justshowbiz.net
Drama to galore in Akshara and Abhimanyu's 'Yeh Rishta Kya Kehlata Hai'. Akshara learned that Harsh wants to shut music department at Birla house gifted by Abhimanyu. She gets restless. Ahead, Akshara and Abhimanyu gets a welcome from Birla hospital staff. Rohan gift rose bouquet to Akshara. Abhimanyu gaze at Rohan. Rohan changes the bouquet with white rose. Staff praises Abhimanyu and Akshara. They get excited to work with Akshara and Abhimanyu. Akshara recalls Harsh's decision about shutting down music department.
Arohi walks away seeing staff showering love to Akshara. She sheds her tear. Abhimanyu takes Akshara to his cabin. Akshara about to fall and Abhimanyu catches her. Abhimanyu recalls their first meeting at hospital. Akshara stands teary. Abhimanyu finds Akshara restless. He asks what is bothering her. Akshara hide the truth. Abhimanyu share with Akshara that Manjiri's dream was curbed by Harsh but he will not let anything wrong happen with her. Akshara refuse to work in a music department.
In the meantime, Arohi gets a roses from Rudra. Rudra call Arohi. Arohi think why Rudra is calling him. Abhimanyu asks Akshara why she is talking weird. He asks Akshara give him one reason why she don't want the department. Akshara says to Abhimanyu that she wants to focus on her married life and relationship. Abhimanyu says to Akshara that he too got married that means he should sit at home too. Akshara tries to make Abhimanyu understand. She adds she don't want to let everyone think that her career is established because of her husband. Abhimanyu stand confused.
Now in the upcoming episode, Akshara will back-off. Abhimanyu will ask Akshara to feel sorry for quitting her dream. Akshara will further learn that Birla's don't celebrate Manjiri and Harsh's anniversary.
Stay tuned!