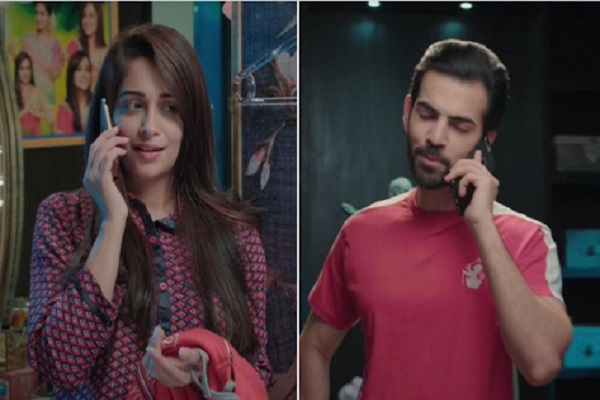 In Star Plus's new romantic drama Kahan Hum Kahan Tum, two distinct worlds of Sonakshi and Rohit has already collided with another and that initiated a new world for both of them where they could find love again after a traumatizing past.
However, their past has opened the window to their present and now is staring right at it. Rohit's past Raima, though happily gave him way to move on in his life with Sonakshi, is now reconsidering her decision. In the upcoming episode of the show, Raima and her mother will discuss whether to go to Chandigarh or not. Raima's mother will insist to leave for Chandigarh but Raima will tell her that she wants to stay there to see whether she has done good or not by giving Rohit to Sonakshi. She is now doubtful of Sonakshi's intentions and thinks whether her love for Rohit is meant to be or not. That is why she is going to insist on staying and looking out for Rohit.
Meanwhile, Rohit and Sonakshi will come home together to the house. They will share one romantic moment where they will have some nokjhoks. They will playfully fight over some tv serial first and later on Rohit will insist on showering together with Sonakshi. She will feel shy and deny his request to which Rohit becomes more and more persistent on doing it. As their pre-marital romance phase continues on this side, on the other side, YK will be seen advising Naren to step back.
In the meantime, Pari will learn some shocking news. Raima too joins the family in wedding planning later on and there will be discussion on how to go with the wedding. Some sort of tension might start brewing from the very moment. So, it will definitely be interesting to see whether the wedding takes place or not as planned.
Keep following us for more of such updates.