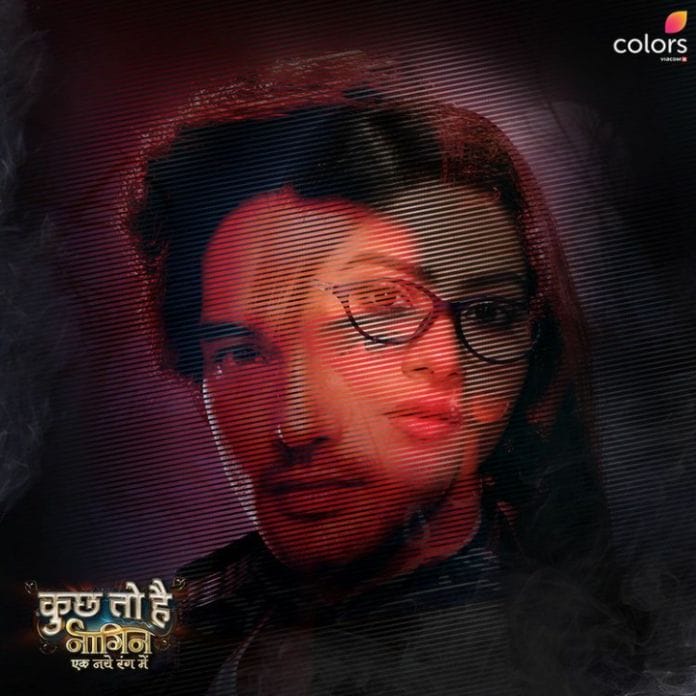 Kuch To Hai Naagin Ek Naye Rang Mein Upcoming Story, Spoilers, Latest Gossip , Future Story, Latest News and Upcoming Twist, on TellyExpress.com
Episode begins with Aru and Mini goes to some haunted place. Aru asks why Mini wants to search ghosts again. Mini says now Priya is missing so it's obvious that she is ghost. Anonymous leader comes there. Aru says she can't believe that he is here. Mini says he said he won't come in front of them until he has any important work so if he is here means he has task for them. Aru asks him to tell the task saying they are ready. He tells them to find Priya and disappears from there.
Priya asks Rageshwari to help her in her plan. Rageshwari says it's such a dangerous plan. Priya says Rehan already killed her and now it's her turn to take revenge from him and for that she can do anything. Rageshwari says she got Priya now only and she can't afford to lose her again. Priya says Rageshwari is her strength and asks her to not become weak and says she doesn't have any other choice.
On wedding day, Rehan gets angry recalling how Priya told him that there is nothing going on between her and Mohit and also how she confessed that she loves Mohit. Aru asks Rehan about Mini and he points towards upstairs so she goes there. Pam tells Rageshwari that she arranged everything for mehanti and tells Ruhi to apply mehanti today. Ruhi says next she is the one who is going to get married. Pam teases her and tells her to do work today. She asks Rageshwari that why her face is dull today when her daughter's marriage happening today. Rageshwari says she is thinking about bidaai.
Rehan goes to Sowmya's room and asks why her face is not glowing. She says she is happy because everything going well but he doesn't believe her. She says she felt like Mohit avoided her when they were doing puja. She says she knows that he loves her so much and he is her first and last love so she can't even imagine a life without him. He says her happiness is his priority and promises that no one can snatch her happiness from her. Mini tells Aru that they searched Priya everywhere but didn't got single clue about her. Pam scolds them for not getting ready properly for wedding and leaves from there. Mini says Anonymous leader is so sure that Priya is still in the city only but they could not find her anywhere.
Priya gets ready as bride. Rageshwari asks Swati that is she nervous and says she is not even able to talk to her. Swati says so much happened so she can understand her. Rageshwari says she knows that Swati will fulfill all of her responsibilities. Ruhi makes fun of them then teases Swati. Arnav tells Mohit to not be nervous saying he is also groom today. Shashank lectures Mohit about the responsibilities of husband. Arnav says now he can understand that why Pam admiring Shashank this much. Rehan overhears their conversation. Priya calls Mohit and says they has to prove their love today and tells him to come out of the house through back window and says she is waiting for him and disconnects the call. Mohit wonders how to go out of the house. He opens the window and shocks seeing Rehan. Rehan says he is not killing him because Sowmya loves him so much.
Shashank brings Arnav. Pam asks Shashank about Mohit. Rehan brings Mohit to mandap. Mini tells Sowmya that she is looking so pretty today. Sowmya sends everyone downstairs and shocks seeing Priya in her room. She asks why Priya wearing a wedding dress like her. Priya says Sowmya has to listen her. Pam scolds Mini for not bringing Sowmya to downstairs and goes to Sowmya's room. Pam brings Priya downstairs assuming her as Sowmya. Rageshwari sees Priya's face under her veil and thinks today her two of daughter's wedding going to happen. Wedding rituals begins and Rehan can feel Priya's presence. Siddharth asks why Rehan glaring the couples and teasingly says his turn will also come.
Wedding mandap caught fire because of Rehan and everyone startles seeing that and wonders how it happened suddenly. And using that chance Rehan takes Mohit from there and comes back wearing Mohit's wedding dress. Pam says this wedding should not happen now. Arnav says it's just an accident. Shashank says for this small matter they can't cancel the wedding. Rehan and Priya exchanges wedding garlands. Mohit regains his consciousness and wonders what happened to him and Sowmya too unties herself. Arnav fills Swati's forehead with vermillion. Rehan fills Priya's forehead with vermillion.
Episode ends.