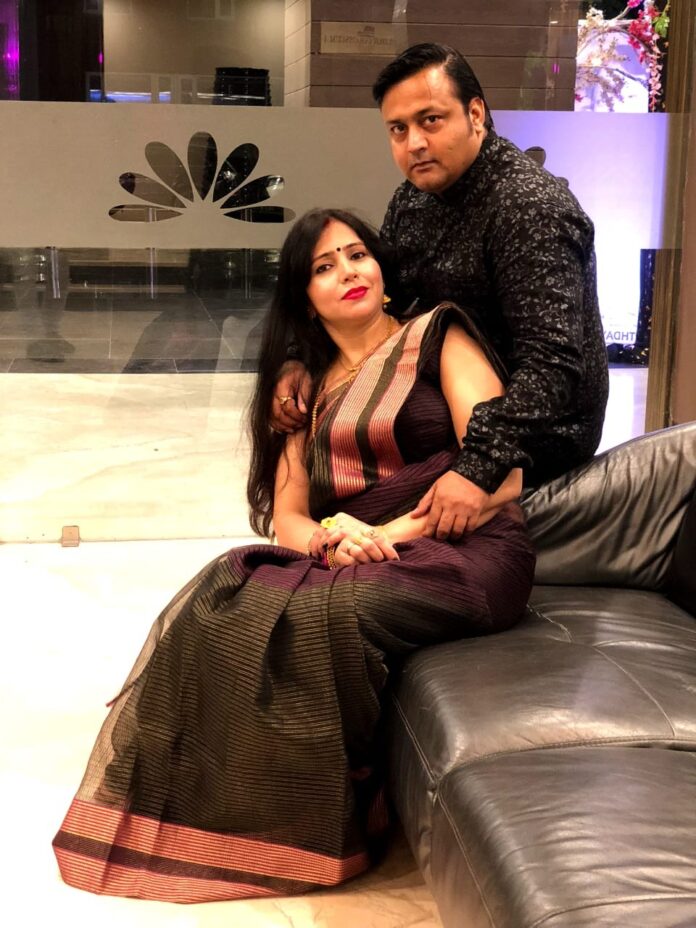 March 11 is a special day in the life of Amit Mishra. It's his marriage anniversary and the producer is looking forward to spending the special day with his better half Sudha Mishra. The couple, who have been dating since high school, tied the knot in 2000. "There are few celebrations planned for the day in Mumbai. Some of my friends, Nirbhay, Gaurav Wadhwa, and all have planned something. I'll reach Mumbai a day before and be a guest at this surprise party (laughs). So I really don't know what they have done, but it's going to happen at the Sky Lounge in Juhu," says Mishra, who is bankrolling the upcoming horror film 9th Floor.
The much-in-love couple has been in a relationship since 1995. At that time there were no cell phones, so the way they used to communicate is pretty interesting. "I just wanted to see her at least once a day so I used to pass her house ten times a day for that one time she would be able to come to the terrace. I used to blow the horn once to give her the signal and she would try and make way to the terrace while no one noticed. Yes, it was that romantic… We were and still are very much in love. Amid all the arguments and fights our relationship only grew. Then I managed to make both families meet and arranged our marriage. Trust me it was not an easy job at all," Mishra shares his love story. The producer says nothing changed between them. Their friendship makes the relationship all the more strong.
"We love, respect, and fulfill each other. I wish to be with Sudha in my next birth too. I pray to God that she remains my companion forever," he sounds emotional. Though the couple is busy with their individual professional commitments, they make sure to find time for each other. And Mishra says the secret behind their happy marriage is that have been able to strike a balance between personal and professional life.
"It's necessary to lead a happy life. We also try and keep them separate. I don't bring work home, they are two different worlds for me. Even if something is bothering me on the work front I don't bring it home. She does the same. I know maintaining that balance is difficult, but not impossible," he says.
Stay tuned to justshowbiz!