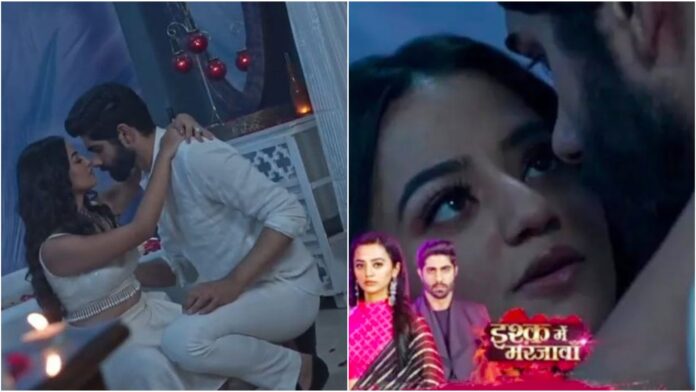 With Ishq Mein Marjawan heading towards its finale, fans are already missing the show. Helly Shah, Rrahul Sudhir and Vishal Vashishtha starrer is based on romance and thriller. Youth fallen head over heels in love with the show. RiAnsh became an emotion for the loyal viewers of the show. Show cast too missing 'Ishq Mein Marjawan' before its final episode. Helly Shah on her social media decided to celebrate the finale week under the hastag #immjforever. She is blessing the timeline of the show fans with bts and unseen. Actor Rrahul Sudhir, Chandni, Meenakshi Sethi and Zayn Khan too took their social media and shared their Ishq Mein Marjawan journey. They paid their gratitude to the audience for accepting them wholeheartedly.
https://www.instagram.com/p/CQp5b9-LshG/
https://www.instagram.com/p/CQqowQPrqXh/
https://www.instagram.com/p/CQxnncKAK7F/
https://www.instagram.com/p/CQjAshFhNX2/
https://www.instagram.com/p/CQJORNJBNS5/
https://www.instagram.com/p/CQsuwLdBSpL/
https://www.instagram.com/p/CQI14O1BRy_/
Well, fans are already excited for the finale, and here we bring to you top hotness overloaded romance of Helly aka Riddhima and Rrahul aka Vansh.
Riddhima decides to fulfil Vansh's fantasy:
In the recent episode, Riddhima to gain Vansh's attention turns Mr. Roy. In the process she learned about Vansh's fantasy and decides to fulfil it. Riddhima turns babe to woo Vansh. Vansh gets smitten seeing Riddhima's changed behaviour. RIANSH/RRAHEL like always burned the screen with their hotness overloaded performance. Vansh ended up taking Riddhima in his embrace and confessed that he like the way she is. Riddhima hides in Vansh's grip.
https://www.instagram.com/p/CQv-jQ_B4Vd/ –cr:to d uploader
Riddhima try to kiss Vansh to prove her identity!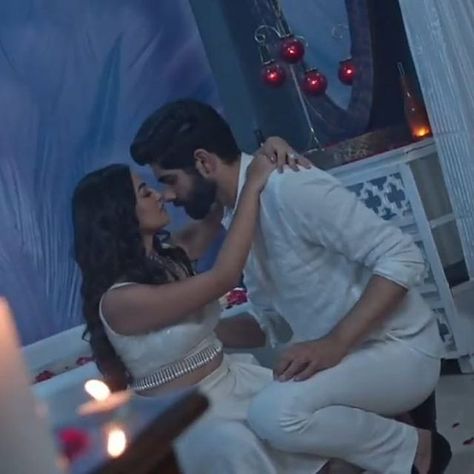 Post show was shifted to OTT; story revolved around confusion over Riddhima's identity. The changed behaviour of Riddhima made Vansh to think former is Riddhima's doppelganger. Riddhima than decide to prove her identity. She one again tried to get closer to Vansh seductively. RIANSH yet again set the screen on fire!
Riddhima hot dance around Vansh!
The passion in RIANSH romance has a separate fan base. Only Riddhima and Vansh can bring out hot chemistry during the dance. RIANSH never fails to awestruck their fans with their hotness overloaded performance.
Which is your favorite hot RIANSH sequence. Share with us in the comment section below.
Stay tuned with us for more news, spoilers and latest updates.