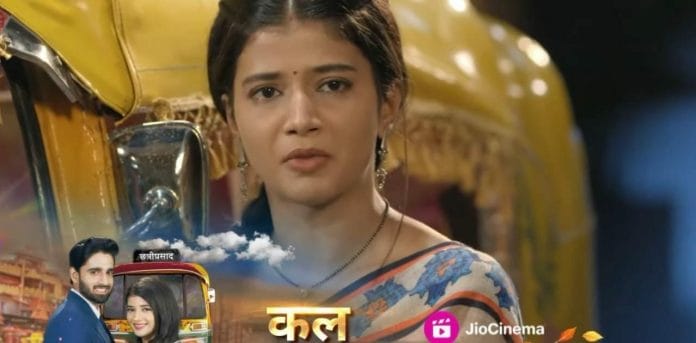 Saavi Ki Savaari Spoilers, Upcoming Story,
Gossip , Future Story, Latest News and Upcoming Twist on justshowbiz.net

Colors TV show Saavi Ki Savaari features Samridhi Shukla as Saavi and Farman Haider as Nityam in the lead roles. This is the story of the girl who drives auto to lead her family. Now, Saavi to submit project proposal without Nityam so it will be interesting to watch that what going to happen in the future episodes.
Earlier its seen that, Ratna adviced Sonam to ruin Nityam's work. Sonam hired a man to destroy Nityam's auto model. Nityam went to workshop to check something. Sonam learnt that her work î. Saavi found Nityam unconscious. She admitted Nityam in the hospital. Ratna learnt everything and she told about it to Sonam. She told Sonam to not call her again.
Doctor told Saavi that Nityam's condition is critical. Receptionist told Saavi that they will start the treatment after Saavi pay full money. Raksham and other family members yelled at Sonam for trying to kill Nityam. Vedika decided to throw Sonam out of the house and it turn out to be Sonam's dream. Sonam thought Nityam is in this condition because of Saavi's fate.
In the upcoming episode, Doctor will tell Saavi that they need to perform Nityam's brain surgery. He will say that Saavi need to pay 8 lakhs for surgery. Saavi will tell Razak to make chatriprasad as auto model.
What will happen to Nityam? What will happen in the investors submit?
All these questions will be answered in the upcoming episodes.
To know what will happen next in your favourite show Saavi Ki Savaari, stay tuned to this space.