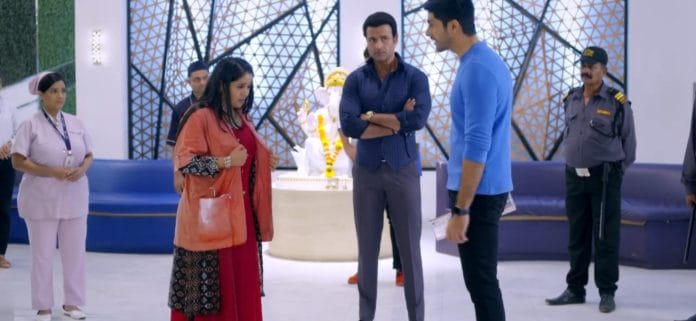 In upcoming episode, Dr. Sid angrily scolding Dr. Asha and without asking any explanation he says, she has played with his profession and he can't forgive her for that. 
In cafeteria, Dr. Rahil says  Dr. Ishani that hae is okay and it was all part of plan to catch Dr. Asha and now Dr. Sid knows about Dr. Asha. Vardhan hears their conversation. 
Dr. Sid comes dragging Dr. Asha in front of Dr. Juhi and rest staff of hospital. He tells everything to Dr. Juhi about what she has done to play with his career. Dr. Ishani and Dr. Rahil also agrees with Dr. Sid. Dr. Juhi says Dr. Shashank is not there and all these will be kept in front of board members. Vardhan comes and pretends that he is unaware what Dr. Asha did and is angry with what she has done with good doctor like Dr. Sid and to Sanjivani. He asks for proofs to Dr. Sid as board members will judge on basis of proofs only. He asks Dr. Juhi what to do in absence of proofs. 
Dr. Sid and Dr. Ishani team up to get proofs and request him to arrange for a board meeting as soon as Dr. Shashank is back. Vardhan pretends that he will terminate Dr. Asha as soon as they will provide any proofs. 
Dr. Sid throw red water from a vase saying that she made him wear off his lab coat, not its his turn. She doesn't deserve to be a doctor. 
Outside hospital, Dr. Sid takes out his frustration on stones breaking it with hammer. Dr. Ishani comes and he says that he is free now. Dr. Ishani says everything will be okay now, he is free from his guilt. 
Precap: 
Dr. Sid says I love you to Dr. Ishani on a date while Vardhan and Dr. Asha plans to trap Dr. Sid through their marriage bond.