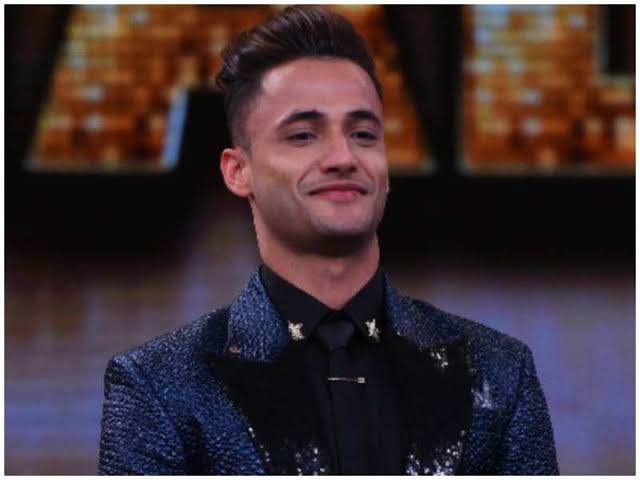 Recently, we bid an emotional goodbye to our favourite show, Bigg Boss 13. This season of BB has crossed many records of all it's past seasons. On record, it is the most successful season. This is the soul reason for the extension of this season. Many contestants came and went but few who were there in BB house from day 1 were in finalists. Whether we talk about, Rashmi Desai or Shehnaz Gill or Arti Singh or Siddhart Shukla or Asim Riaz. This top 5 were in BB house from day one and remained with the season throughout, entertaining all the audience.
When this season started, many people said Asim couldn't stay more than a week or two. But Asim successfully surprised all those who thought so, by making the audience fall in love with him. Asim Riaz, most people got to hear this name for the first time in this BB season's beginning but by the end of it people are unable to forget all the memories Asim gave them. Asim in the beginning seemed like a silent person who throws tantrums over breakfast and minds his own business. But slowly as the season progressed, Asim showed us the reason he was brought to Bigg Boss house. He took time to build connections but once he did form one he gave his 101% on that.
Whether we talk about his brotherhood with Siddharth, close friendship with Shehnaz or love angle with Hemanshi Khurana. Asim knew his limits and maintained it very obediently. Asim and Siddharth friends parted away once their friendship brok but Asim always stood for people he loved. We can see an amazing growth of Asim as a person. He never took a partial decision in his captainship and always sided withthe truth. This model surely faced many criticism, tough times from few other contestants but he never broke down and gave up. Each difficulty didnt kill him but just made him stronger. That's how Asim made the whole nation and audiences from many other countries fall in love with him.
He fought his battles inside the house and his fans managed to fight his fights for him in the outside world. In almost every social media hashtags of Asim trended on number one position. Even after the show has ended, #ForerverWithAsim is still trending on number 2 position in twitter. In the grand finale when Asim was in top 2 finalist, his fan's heartbeats became so fast. Although their dream of Asim holding the winner trophy went to drain. On the night of the grand finale many fans shed lots of tears of this loss. But we want to tell those disheartened fans that, Asim may not have won the Bigg Boss winner trophy but he won something much more valuable than a trophy and that is none other than the unconditional love and support from you fans. You all are his motivation that drives him to achieve more in his career and life. Trophy or winning a game show are very materialistic things but what is no money and power can buy is love, faith, support and all the emotions which stays with you for a life long and beyond.
So cheer up all the Asim fans!! Celebrate the love, support and the emotions Asim gave you throughout the season, he surely needs his fandom and army ready for the next battle. We wish Asim a very good luck for his next phase of life. May he keep winning people's hearts like he did in Bigg Boss! Let us know your views on your favourite Asim! Keep buzzin!