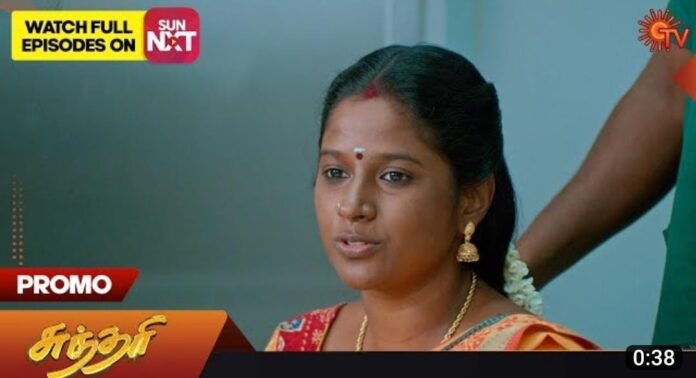 Sundari Spoilers, Upcoming Story, Latest Gossip , Future Story, Latest News and Upcoming Twist on justshowbiz.net
Sun Tv popular show Sundari keep entertaining it's audience with the gripping story line. Now series focuses on Sundari lost her eye sight. Anu grows suspicious
In the recent episode we see; Anu felt guilty for misunderstand Karthick. Anu demanded Karthick to accompany her to the temple. Kartick turned down her request. He decided to finish his work at the hospital first. Later, Karthick done the second Pariharam for Sundari in the temple. Anu reached to the temple. Karthick managed the situation and went to meet Anu. Karthick and Anu completed their pooja in the temple.
Anu met Mallika at the hospital and suggested her to discharge. Mallika lied to her that doctor wanted her to stay two more days there. Anu learnt from the receptionist that Mallika asked the doctor to stay there. She suspected her intentions. Later, Karthick argued with Shankar and left. Shankar got chest pain due to stress.
In the upcoming episode viewers will see; Karthick will complete the third Pariharam in the temple. He will pray for Sundari. Later, Sundari will share with Murugan that she is confident to face this surgery. She will console him. Anu will keep a close watch on Sundari. She will search for Karthick in the hospital
What will happen next? Will Sundari reveal the truth to Murugan? When will Anu find out Karthick's secret?
Upcoming episode will answer to our all questions stay tune with our space for more updates