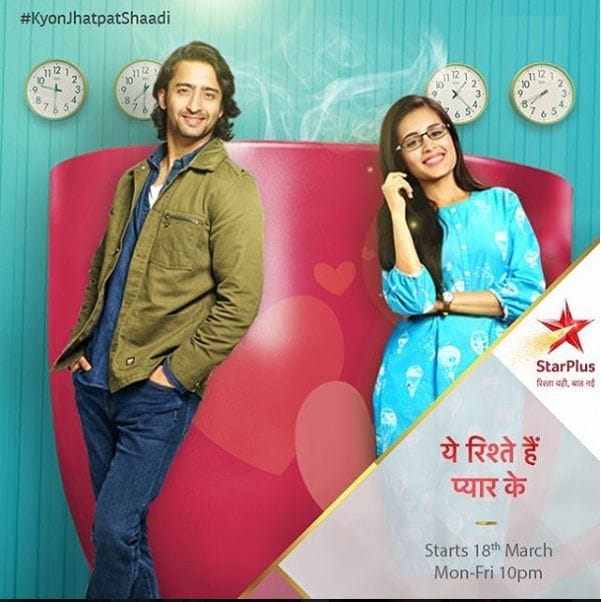 Star Plus's Yeh Rishte Hai Pyar Ke is running through a crucial time as Abir seeks out love from his father and this concerns his mother Meenakshi for she knows what a cunning man Mehul is. Mehul has been using Abir's emotions to get what he wants. Now that Abir is questioning his intentions regarding Meenakshi and getting curios to know everything that happened between them in the past, Mehul will assure Abir that he respected Meenakshi very much. He will also assure Abir that he doesn't wanted to hurt Meenakshi or anyone for that matter.
On the other side, Bade Papa will offer to take Kuhu and Mishti for shopping. Right in the moment, Abir will try to call Mishti but she will not pick his call. That will make Abir feel restless. Afterwards, Abir will call landline to get connected with her. Since they will be gone for shopping, the landline won't be picked either.
In the meantime, Kuhu will arrange for Mishti and Abir to meet at the temple. Finally, Abir will get to see Mishti in there and she will console him telling him that everything will be set alright.
Later on, Meenakshi too will have a meeting with Mishti. She will show her worry for her son's well-being and thus plead to Mishti to save Abir from Mehul's trap. Now that Mishti has found enough information about Mehul and his intentions, she too will try to take Abir out of his emotional drama. She will try to find out ways to keep everyone happy. She will reassure Meenakshi that they will find a way. As they go home, Kuhu will question Mishti in front of whole family.
Keep this space abuzz for more news and buzz from your favorite tv shows.