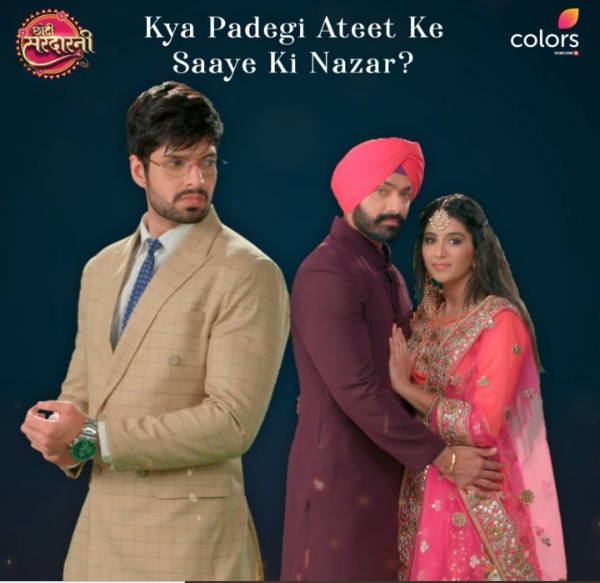 Choti Sarrdarrni Upcoming Story, Spoilers, Latest Gossip, Future Story, Latest News and Upcoming Twist, on Justhowbiz.net
The episode begins with Kulwant sayinh rather than arresting me why don't you shoot me. Meher says stop it mom. Bittu and Rana say what will our wives tell our kids about their father. Kulwant says what will you guys tell Param and Karan about their nani. Sarab says they will be happy that someone bad is in jail. Sarab coughs. Meher asks him to rest.
Kulwant is outside. Meher comes to her and says you are doing so much of drama. Kulwant says you are doing drama, even after knowing Manav is alive you are allowing them to arrest me for his murder. Meher says attempt to murder, which made his life so so difficult and he had memory loss and his life changed. Kulwant says wonderful ji wonderful, for the person I did so much so that she gets a good life she only is threatening me to arrest me, if I wouldn't have done that then you would have cleaned dishes in that dhabba of yours, you just wait and watch how Manav himself will let us out of jail. Here Bittu and Rana say what will we say to our wives to tell our children, police officer says now you will become police's damad. Kulwant says you don't know your mummy ji yet, I can make everything turn around to make things go my way, I did my breakfast in my house and I will make sure I will do today's dinner at home too. They go.
Here, Manav gets few flashes of him and Suryapratap. Aditi comes and keeps her hand on his shoulder. She says that she wants to be his strength and how she can not believe that dad is not here. She then says but why will dad go to hospital after calling us home saying mom is not well and then he fell off, there is something suspicious. Manav says don't think so much. Aditi says please don't be irritated from me, I want to be on your side.
Manav then sees the red saree on table. He remember how his mom said that she loves red colour, and Suryapratap always keeps karwachauth fast for her like in DDLJ SRK kept it. Manav gets emotional and lifts it. Goes out to his mom. His mom wipes her tears and sees the saree, she asks Aditi to keep the karwachauth fast no matter what for his son. Vikram's mom says Kulwant said right, all wounds get better with time and from now on I will live for my son and you too Aditi. His mom says after 8 miscarriages I got you, you are very dear to me. She hugs them both.
Here, at police station, Kulwant, Bittu and Rana are asked to keep all their belongings out before being put inside the jail. Kulwant says make a call. The police says Sarab has directed us to put you in, who will save you now. Kulwant says Vikram Deewan. The police is silent and goes to a corner and calls Manav. Manav gets the call and thinks what to do but then orders the police officer to tell Kulwant the call was out of network area.
Kulwant is irritated. Bittu and Rana say this is your master plan which flopped. They are then put into jail. There, in hospital Saran and Meher video call Aditi to talk to Vikram's mom. They say their condolences for the loss they have faced. Saran says God does un expected things, we know it must be difficult for you. Meher says please take care. Aditi asks Sarab to rest. Just before ending the call, Vikram's mom asks Sarab if they found out the real culprit.
Manav is shocked and tensed thinking Saran might say. Sarab says it's not clear but it's someone from outside only. Manav is relieved. The call is ended. Sarab asks Meher to go and meet them. Meher says what kind of person are you? Sarab asks why? Meher says a person who tried to shoot you, you want me to show condolences for him. Sarab says I don't know why he did this, but if this secret is revealed then all the relations will break and my sister will face the consequences, which I don't want, I will not be able to go but you please go.