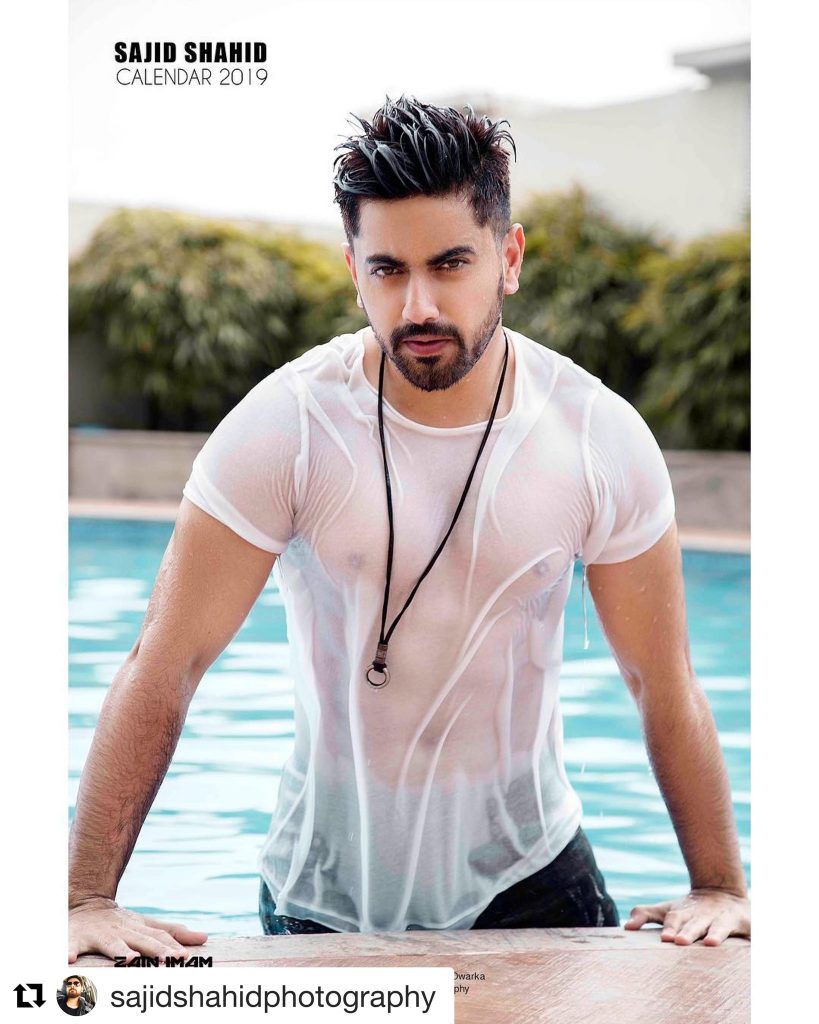 Television heartthrob and currently one of the finest actors on board Zain Imam is one of the most desirable men of Indian television. His show "Ek Bhram Sarvagunn Sampann" recently went off the air and his fans are currently waiting for him to make a comeback on screen.
Time and again Zain appeared on screen on many different characters and shows and showcase the range of his craft really well. The actor is currently on his Mauritius trip and is enjoying the attention from his fans and admirers. Well there is a popular phrase which we all know that behind every successful man there is a woman. No, we are not giving away the credit this actor rightfully deserves for the Love and applause he is getting. Rather, let's talk about those beautiful and talented ladies share the screen time with him during his quite exciting journey on television.
With Charlie Chauhan in Kaisi Hai Yaariyan:

This talented actor of small screen started his career by some commercials and modelling projects. In the year of 2014, he came on screen in a full-fledged character named Abhimanyu Thakkar MTV India's show Kaisi Yeh Yaariyan. He played the role of a cancer patient and Charlie Chauhan who essayed the role of Mukti Vardhan was his opposite in this show.
With Jasmin Bhasin in Tashn-E-Ishq: 
Moving on the year of 2015-16, Zain Imam got featured in one of the most popular show of Zee TV named "Tashan-E-Ishq" . He played the character of Yuvraj Luthra, spoilt and negative person. He shares screen space in the show with Jasmin Bhasin. Despite playing and negative character it will be unfair not to acknowledge the fact that Yuvi and Twinkle do have a number of fans wishing them to end up together. When also got awarded for the show as best actor in negative lead.
With Sonal Vengurlekar in Yeh Vaada Raha:
Post this, Zain Imam played the role of Abeer in Zee TV show Yeh vaada Raha opposite Sonal Vengurlekar. He played the role of a playboy and the role is a short-term but appreciated one along with the couple of him with Sonal as well.
With Aditi Rathore in Naamkaran: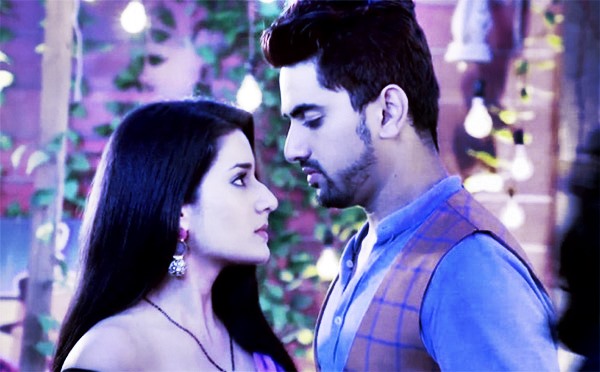 Things got really changed for good when then entered the Star Plus show Naamkaran post leap. He essayed the role of Neil Khanna, an IPS officer. His collaboration with his on-screen partner Aditi rathore is one of the most appreciated and acclaimed pairs of Indian television. Avni and Neil also known as Avneil made a permanent place in the heart of audience in a very short span of time. It is really important to mention before left the show is not doing really well on the chart but with the growing chemistry of of Aditi and Zain on screen and greeting storyline made the show a permanent resident of top 10 TRP shows till it bids goodbye to their audience. The craze for this couple is so high that even today after the show went off the air almost one year ago, we get to see the name of the couple frequently in the trending list of Twitter or other social media platforms. it will be an understatement to say that avneil is one of the most iconic pairs Zain was part of. The duo shares a great bonding of screen as well and that continued even after the show went off the air.
With Shrenu Parikh in Ek Bhram Sarvgunn Sampann:

After appearing in an episodic of Laal Ishq and did a cameo in Ishqbaaz, this actor made a comeback on the small screen with thriller show on Star Plus  "Ek Bhram Sarvagunn Sampann" as Kabir Mittal, an army officer. Zain shared screen space with two actresses in the show. Initially he was seen with Tanvi Dogra who essayed the role of Kavya and got married to Kabir. Even after trying this marriage didn't work somehow. Post the show took a short leap, the storyline got completely changed and he was paired opposite Shrenu Parikh. Fans really loved and appreciated the couple of Pooja and Kabir. Unfortunately they didn't have much time to showcase their potential as a pair . The show went off air in a very short span of time. However, fans still wish to see JaBir someday in any other show so that they got to see their potential as a pair onscreen. Not to forget Zain and Shrenu do share a lovely and friendly bond offscreen as well.
Well these are the telly beauties who raised the hotness quotient with Zain Imam onscreen all this while and entertained fans. Who is your pick of all time and why? Let us know in the comment section below and keep in touch with us for amazing updates.