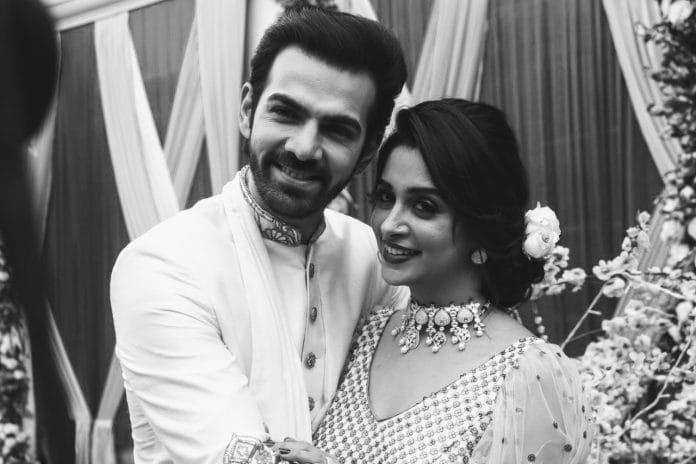 Star plus one of the most popular show Kahaan Hum Kahaan Tum is always being in the headlines for coming up with some unconventional story lines and presentation of concept in a different way than those unofficial standards set by Indian Television daily soaps. From the very start the show was being really different and unique in terms of shaping up the characters or the way of telling a story. Like any other show, it also has a bunch of characters but in spite of being a mere filler or exceeding the quota of being a negative element in the story, this show actually give each character a proper shaping. In the recent episodes also we have seen how do show broke the stereotype of a third angle in a love story being the negative element. Raima who is the ex lover of Rohit is not only taking part in the marriage preparations of Rohit and Sonakshi actively but also being very good friend to Sonakshi. The dynamics between would be mother-in-law and daughter-in -law is more than friendly. None of the character is having any bad blood in them with the relationship of the male and female lead unlike many other shows.

The show which is on a prime time slot is going to air the most essential but also was necklet a conversation between would be Bride and her mother regarding the former nuptial night. Like it is not a big deal for any of us to know about such things in general thanks to the technologies we have in our hand. how is a conversation between a mother and daughter is priceless and can always be more worth it than any technological knowledge. Now in the upcoming episodes off the show, the viewers are all set to watch another uncommon thing which one can hardly expect in their show to witness. The producer of the show Sandip Sikcand shared a post on his instagram handle talking about his excitement and gratitude to find out an actor whose love for his craft is beyond any limit. yes we are talking about the male protagonist of the show Karan V Grover, who plays the role of Dr Rohit Sippy. Sandip wrote in the post, " It is rare to meet an actor who will stop at nothing to achieve perfection in his craft".
Currently the show is having the marriage track of Rohit and Sonakshi ongoing. After grand celebration of engagement and ongoing celebration of sangeet. The show will witness the mehendi ceremony of Rohit and Sonakshi.
When Rohit being a Sindhi has to perform in ritual where he has to apply henna and his hand as well along with the bride. Karan did apply real henna mehendi in his hand for the particular sequence and is waiting patiently so that it can fit perfectly. Sounds amazing right? well not only it is commendable but also marks the beautiful journey of getting married equal form for the bride and the groom.
Well we are sure, just like us Sonakshi will also feel touched and overwhelmed when she will see her groom us taking the same amount of effort along with her for their big day. Hence we can say Indian television is all set to witness the completion of marriage of male and female protagonist in one go with twist and turns and full on entertainment through this show.
Tell us your favourite moment from this show which made you think otherwise than the regular norms in the comment section below.