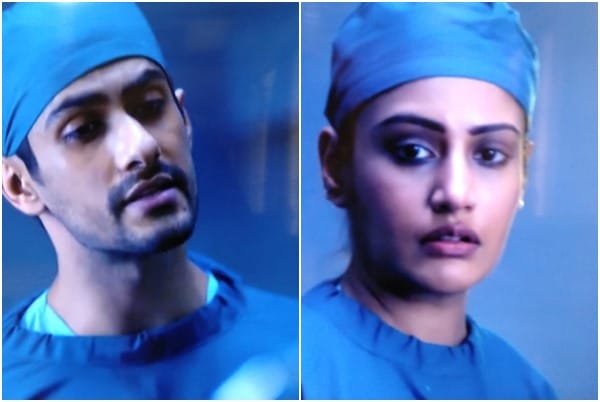 Star Plus popular series Sanjivani is all set for a major turning point in their show. Earlier it's seen that Sid and Ishaani finally defeats Vardhan exposing him and gets engaged. Now it will be seen that Ishaani's Maama and Maami disapproves Sid over him being illegitimate and it infuriates Sid. In anger he breaks up with Ishaani shocking her. 

In the previous episodes it's seen that Ishaani gets hurt while running that she couldn't move further. Sid handles the killer singlehandedly and gets shot. Vardhan comes there and mocks Ishaani showing her Sid's dead body.
Ishaani cries vigorous. Vardhan rejoices his victory but it is revealed that its a combined plan of Sid and Ishaani to expose Vardhan and Vardhan gets arrests. Later Sid and Ishaani gets engaged officially and Sid gets cleared of all his charges.

In the upcoming episodes it will be seen that Another hurdle enters Sid and Ishaani's life in the form of Ishaani's Maama and Maami. They find Sid and Ishaani in a compromising position and gets angry. However Sid and Ishaani comes them and arranges a meeting with his mother in Sid's home.
Later they insult Sid and his mother calling Sid illegitimate. Sid says Ishaani that he can tolerate any insults thrown on then but not at his mother. He says that her Maama Maami can't insult his mother and he can't keep any relation with such people shocking Ishaani.

Is this the end of Sid and Ishaani's love story? Will Maama and Maami agree for their relation? All these questions will be answered in the upcoming episodes.
To know what will happen next in your favorite show Sanjivani , stay tuned to this space.