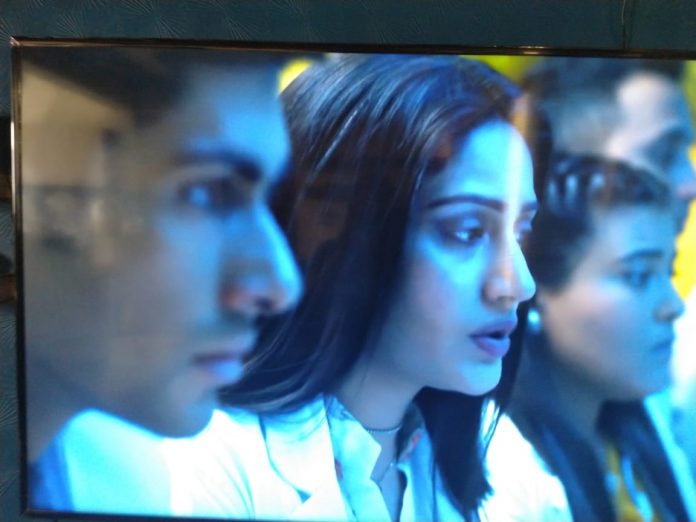 Sanjivani 2 continues to create much hype even after introductory week. The big bang theory is working in favour of show. Today, Dr. Shashank's  big bang goes out of the picture.  Moving ahead lies new challenges for doctors of Sanjivani. 
The episode will start with Dr. Juhi operating on Dr. Shashank. Dr.Anjali gets panic, Dr. Juhi her out of OT. Dr. Sid comes and stands with other doctors to see the surgery. But one ward boy informs him that he has been called by Dr. Vardhan. Another doctor asks Dr. Ishani that if she has something to do with it. Dr. Ishani says she saved it in cloud storage so Dr. Vardhan must have got from there. Dr. Vardhan  throws Dr. Sid out of Sanjivani. 
Dr. Shashank is saved. 
In OT, Dr. Shashank is loosing pulse. Dr. Sid prays in front of Bappa with teary eyes for Dr. Shashank who is a father figure to him as he has never seen his father. Dr. Juhi tries to give shocks while Dr. Anjali panic outside the OT. Finally, she saves Dr. Shashank's life. Dr. Juhi looses consciousness after she saves Dr. Shashank's life. 
Dr. Vardhan gets disappointed on hearing news of Dr. Shashank's successful operation and told the manager that he cannot be CEO as Dr. Shashank is alive. 
Dr. Sid gets a relief after hearing good news of survival of Dr. Shashank and break matki of Govinda in some slum area.  
Here, in hospital two new doctors arrive and meeting with other doctors when Dr. Rishabh give the bad news of big accident. Everyone was instructed by Dr. Rishabh about how to help the survivors. But they were shocked to see the loathsome site of accident.
For more such updates, keep looking this space. Do tell us your views on this new show in our comment box. Till then, Let's Get Bizzin!!