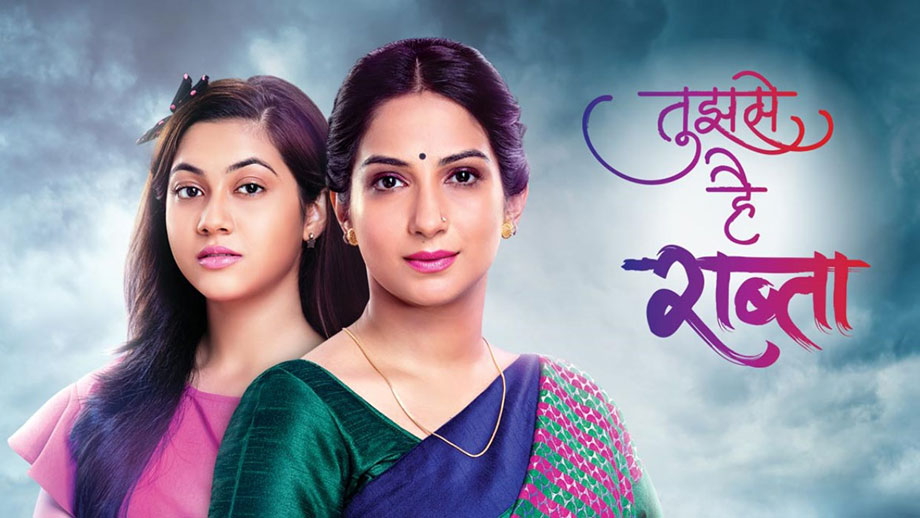 Tujhse Hai Raabta Written Update 7th July 2020 On JustShowBiz.Net
Episode starts with Kalyani wakes up saying good morning Malhar ji than she realises Malhar is not in her room and thinks maybe Malhar is saying good morning to Mallika. Sharad informs to Trilok that Priya cousin Kalyani is exactly like his late wife. Trilok says Ok.

Kalyani thinks to check Malhar but she stops thinking what happens if Sharad Kaka caughts her and thinks to check Sharad Kaka first. Other side Malhar informs Kaka that he talked with caterers about dishes. Kaka says Aao saheb wants to cancel catering order and wants to prepare dishes for limited members. Malhar says 50members allowed and I will talk with Aao saheb. Malhar thinks Kaka will definitely create scene in marriage.
Priya sits on Sharad back and than he asks her why you came back to my room, if someone or Aadya saw us than bharat will happen before our marriage. Priya says you're darkpork and I'm not scared of my Aao saheb. Sharad says Aadya is dangerous than Aao saheb. Priya says maybe that's why she kept Malhar and Kalyani in different rooms. Sharad says Aadya is mastermind behind Kaka. Aadya receives wedding card from girls family and gets angry and creates scene after seeing the wrong name of her dad.
Aadya scares vikram with scissors for giving wrong name. Pallavi reads culprit is missing who done 7murders and than she notices Aadya violence towards Vikram and informs everyone that Sharad aunty is murder. Everyone gets scared. Malhar says I will manage the situation. Aadya gets angry. Kalyani calls Aadya and apologizes to her for Pallavi mistake. Aadya says I will accept your apologies, if you accept the alliance i get for you. Kalyani says but. Aadya says I know your divorce with Malhar and you can't live alone for lifelong so I want you to set your rishta with Sharad boss.
Malhar comes to Aadya room and Than To make Malhar jealous, Kalyani asks her to send the pic of Sharad boss. Malhar realises Kalyani plan and leaves. Kalyani calls Malhar and than he congratulate her. She mocks him for being with Mallika. Malhar talks like Mallika and makes Kalyani jealous and angry. Than he cuts that call.
Malhar says baba I managed the situation. Madhav says what you managed, these people mistakes are damaging our reputation, Aadya is saying Kalyani is illiterate who can't check mistakes in card. Malhar gets angry and calls Aadya and asks her to not badmouth his Kalyani who is mother of his kid. Madhav says what are you doing. Malhar says his relationship with Kalyani is life long and I will talk with Aaosaheb.
Sarthak says Anupriya only you can handle Aaosaheb. Anupriya says even Kalyani is saying the same. Sarthak enquires her whether she had tea. She says yes and than he thinks glad she took today medicine.
Kalyani prepares lipstick drink for Mallika and sends with servant. Sarthak asks Anupriya to make Aaosaheb agree to meet Sharad family
Anupriya says it's tough. Aadya suggests sangeet competition is needed and winner side family decision is final to decide guests count. Aaosaheb agrees for competition. Kalyani informs Malhar that girl side people gonna win. But Malhar teases her saying we will win with my partner Mallika. Kalyani says even I got rishta and Partner Sharad boss. Malhar cuts call and notices Sharad boss pic and gets shocked seeing Trilok.