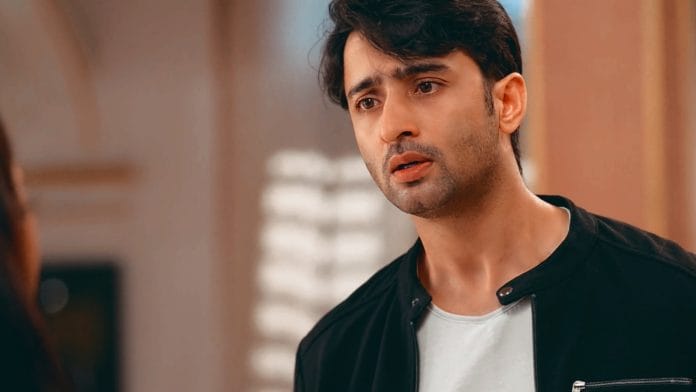 Yeh Rishtey Hain Pyaar Ke 18th July 2020 Written Update on Justshowbiz.com
Today's episode starts with Abir looking for a way to cure Mishti's anxiety. He thanks Jugnu. Here, Kuhu cries thinking whatever happens in the house she is blamed. Meenakshi comes to Kuhu and manipulates her with her words. Kuhu than agrees to follow Meenakshi's order. Meenakshi asks her to find what all happened in the past 3 months with Abir and Mishti.
Here, Abir surprises Mishti and decorates a room for her. She gets happy. Abir plays the video of his and Mishti's memorable video and asks Mishti to only remember good memories. He asks her to forget about that night and that secret should not come into open. Kuhu tries to overhear their talk.
Later, Kuhu thinks what happened 3 months ago that Abir is trying to cheer up Mishti so much. She thinks what secret he is hiding. In the morning, Abir gets restless after not finding Mishti in the room.
Mishti comes and Abir sighs relief. Ahead, Mishti says to Abir that she wants to equally help him by coming out from this trauma. Mishti says she ruined everything. Abir says in her self-defence she took that step and it was not right. Further, Mishti decides to find out that boy family to overcome from this guilt. Abir says to her that she will find about his family on her be-half.
Also read in Hindi:
https://hindi.tellyexpress.com/yeh-rishtey-hain-pyaar-ke-hindi-wu-18th-july-2020/
Other side, Kuhu informs to Meenakshi that Mishbir was talking about some secret. Meenakshi instigate Kuhu and Kuhu decides to somehow gather more information.
There, Nidhi gets disappointed knowing Ketki doesn't know to cook. Further, Kaushal announces about Ketki's special sangeet function. Mishti brings hulahoop and Rajvansh's performs a dance. Nidhi praises Mishti.
Ahead, Abir, Mishti and Rajvansh's plans for Ketki's wedding. (Episode Ends)
Precap: Abir gets a shocking letter.