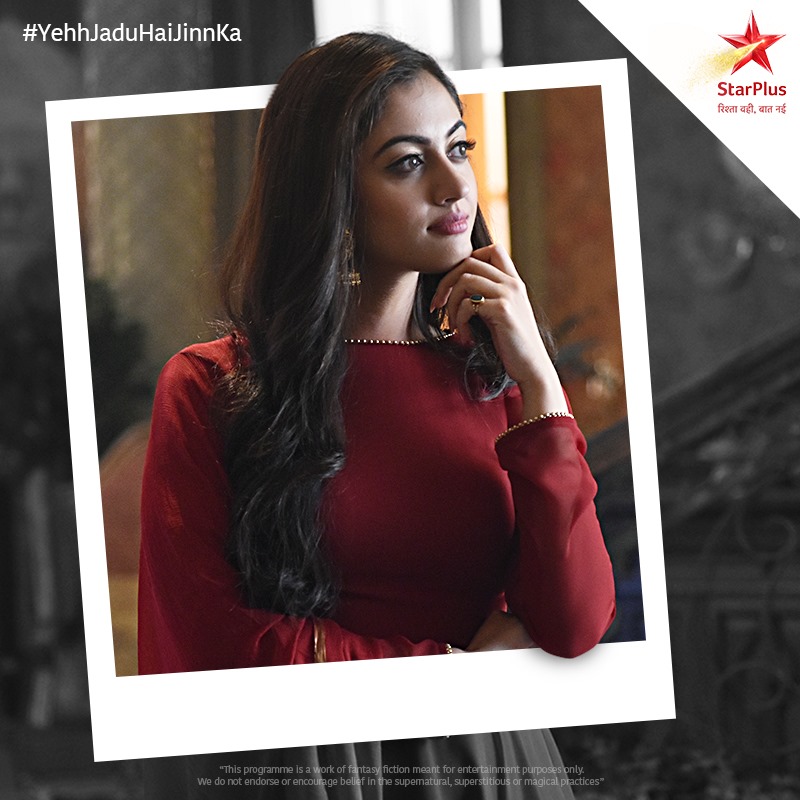 Yehh Jadu Hai Jinn Ka started with a promising note and has kept audience interest intact with perfect mix of drama, romance and comedy in right proportions.
Today viewers will watch everybody grieving for Baazigar who gave his life to protect Ayana. On Roshni's request everybody will try to find out how to resurrect Baazigar because he cannot die. Roshni found the book and everybody bury Baazigar with a hope that he will resurrect. But, despite of multiple attempts Aman fails to resurrect it. Roshni goes near the grave crying and with her drop of tear, Baazigar comes back to life. Aman shows her gratitude towards her.
Later, everybody gives her gift. Dadi says she can wear anything which she wants because a girl should not wear what everybody wants her to, but she should dress according to her choices. She hugs all of them for loving her so much.
Adaa and Raakh Jinn gets angry watching their plan failing one more time. She thinks that whenever she tries to do something, Roshni saves them all. She wants to kill Roshni but unable to. She goes to hospital where Roshni's Ammi is hospitalized who is asking doctor for her money which Aman has given for her cure. Raakh Jinn appears to get a hold on her while she was busy gathering all the currency in air.
Here, Roshni is in her room when she feels something in stomach. Aman arrives and ask about her whereabouts.
Precap:
Aman washing Roshni's hair and Roshni feeling the touch.
What do you think will happen next? Will Rakh Jinn able to kill Roshni? What role Roshni's Ammi will play on RoshAn separation? Do tell us in our comment section.
For more such updates, keep reading this space. Let's Get Buzzin!!