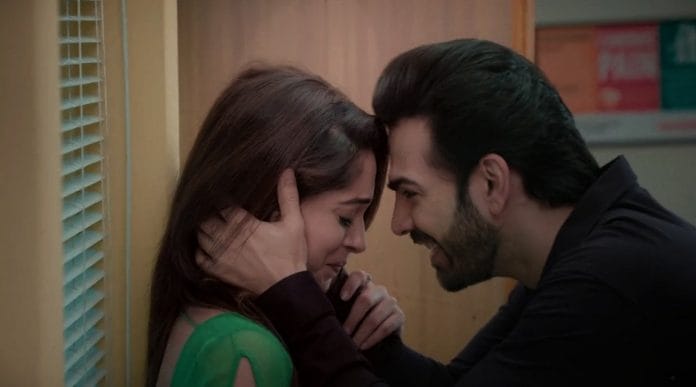 As the viewers have already witnessed through latest promo that Raima panicked as she learns the truth of Ronakshi's relationship. She left home and later found by Sumit. In the meanwhile, everyone is searching for her. Sonakshi discovers her and calls Rohit. She asks him to talk to her alone but Rohit takes Sonakshi inside. Watching Rohit taking Sonakshi's side, Raima once again got panicked and threaten to take her life by cutting her hand. 
Sonakshi was leaving but Rohit insists her to stay. After calming Raima in his weird by locking her in cupboard, they finally talk like adults. Sonakshi told everything that happened with her on 26th September. Raima fails to believe her. She asked Rohit about it. Rohit said, he believes in every word what Sonakshi says. 
Sonakshi further says that she has taken decision to leave Rohit. She says, Rohit has never quit waiting for Raima and that he always loved her. On Raima's rude statement, she left after having a brief speechless encounter with Rohit. Raima hugs him while Rohit feels uneasy. 
However, Pari got caught by Chachi and she slapped him for ruining life of Karan. Pari informs that to Karan who thinks of dealing with Chachi. 
Cute Highlights of today's episode:
"Dr." Rohit complaining to GOD. 
Sumit saying 26th September is black day as it has 8 which is his marriage day. 
Rohit locking Raima in cupboard to calm her down. 
In precap, Raima comes with Rohit at Sonakshi's home to announce their love. 
It's very early to say what is Raima's play. Is she toying with Rohit's emotions and breaking his relationship with Sonakshi? Or testing the depth of their own relationship?  Or she is just good human as she had beaten Karan for what he was doing and kidding with the love birds. 
For more such updates, keep reading this space. Let's Get Buzzing!!