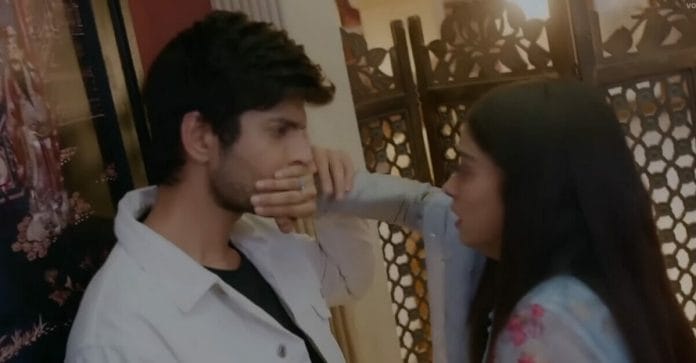 Udaariyan Spoilers, Upcoming Story, Latest Gossip , Future Story, Latest News and Upcoming Twist on justshowbiz.net

Colors TV's popular daily soap, Udaariyaan, is gearing up for more drama with Ekam compelling Nehmat to say yes.
In the previous episode, it was seen that Ekam shocked Nehmat by showing the divorce papers. He threatened Nehmat to divorce Harleen if she didn't agree to stay with him by the next morning. Nehmat was crying thinking about Ekam's words. Sartaj forcibly fed food to Nehmat. Nehmat thanked Sartaj for his support and requested him with her as she was feeling anxious. Sartaj was with Nehmat till the latter fell asleep.
Nehmat saw a nightmare in wich Ekam told Harleen the truth and gave her the divorce papers and a heartbroken Harleen killed herself. Nehmat woke up startled. Nimmo tried to calm Nehmat down and urged her to tell her what happened. Nehmat shared with Nimmo about Ekam's stubbornness.
Nehmat realized that the time period Ekam gave her to decide was going to end. Ekam called out Harleen to give her the divorce papers. Nehmat rushed and stopped Ekam. Nehmat pleaded with Ekam while the latter compelled her to say yes.
In the upcoming episode, it will be shown that Ekam will sign the divorce papers and will be about to take it to Harleen. Nehmat will say yes to be in a love relationship with Ekam to stop him. Ekam will be elated to hear this. Nehmat will say that she has a condition. She will say that Nehmat should never feel that Ekam is Nehmat's. Later, Nehmat will burn the divorce papers in front of Nimmo.
What will happen next? Wil Harleen die? Will Sartaj find out what's happening between Nehmat and Ekam ? Will Sartaj disclose to Ekam and Nehmat about Nehmat's pregnancy?
To find the answers to the above question, keep watching the show on TV and stay tuned to this space for the latest updates of your favorite Hindi shows.