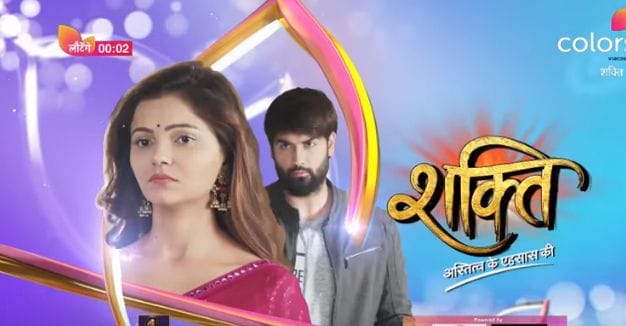 Today's episode starts with Vedant. He fires the bullet at Saumya and Harman take it on him. Saumya screams Harman's name.
Vedant shots Harman again. Saumya panics. Harman snatches gun from Vedant's hand and waste the bullets. He puts Vedant on gunpoint. Harman beats Vedant and reaches to the end of the cliff. He says that in between Haya none can come not even God. He beats Vedant.
Vedant falls down. Saumya ask Harman to relax. Harak family arrives. Vedant takes sand in his hand throws in Harman's eye Saumya stands stunned.
Vedant pushes Harman down from the cliff. Saumya shouts. Mahi and Preeto calls out Harman's name.
Harman recalls his and Saumya's moment while going down. He fixes his eyes on Saumya and says not everyone is lucky to get separated after uniting. He says in every birth Harman will belong to Saumya no matter if she is kinner in every birth.
Saumya from up looks Harman falling down from the cliff. Harman thinks of Harak and Preeto's face and wishes to become their son only in each birth.
Harman says I Love You Gulabo as his last words and smiles. He says Harman and Saumya story ended for now not forever and vanishes.
Saumya about to jump from the cliff. Vedant holds her hand and says he said this time Harman and Saumya would not unite.
Saumya slaps Vedant non-stop. She says if anything happens to Harman she will not spare him. Saumya goes mad at Vedant.
Police comes and ask Mr. Bansal why he called them. Mr. Bansal gives statement against Vedant and ask them to arrest him.
Police takes Vedant. Preeto attacks Vedant and Harak stops her. Vedant discloses his and Preeto's plan to everyone.
Saumya screams and says none can separate Harman from her. She asks police to take away Vedant. Vedant thinks he will not spare Saumya.
Preeto ask Police to search Harman. Police tells that whosoever falls from this cliff chances are less to survive. Singh mates panics and cries.
Saumya says she will go down the cliff and will search Harman by herself. Mahi too ask Police to search Harman. She cries thinking about her child. Sindhu consoles Mahi.
Preeto calls out for Harman. Ravi holds Preeto. Mahi thinks of her flashback with Harman.
Saumya too recalls her moments with Harman and search for Harman. Members of Singh family recall their moments with Harman and cries.
Saumya feel dizzy and falls down. Mallika and other Trans-gender panics. Mallika ask Saumya to wake up.
Preeto goes to Mahi and ask her not to cry. She consoles her. Harak and Veeran returns. Preeto ask Harak did he found Harman.
Harak ask Preeto to return. Preeto says she will not go back till Harman will return. Shanno ask Preeto to think of Mahi, as she is pregnant and ask her to go home for her sake.
Mr. Bansal cries and Prays to God and ask not to punish Saumya and her family because of Vedant. Rohan comes and motivates Mr. Bansal.
Veeran takes Harak home. Shanno picks up a stone and throw it from the same cliff. She gets happy thinking Harman will not return ever and laughs.
Mallika says to Chameli if anything happens to Harman, Saumya won't survive without her. She cries. Chameli ask her to stay positive.
Precap: Saumya wakes up taking Harman's name. She asks did they found Harman. Chameli says no. Saumya says she will go and search Harman. She sees Harman on the road roaming and keeps her hand on him.